How Chris Fowler Became a Familiar Face in College Football: The ESPN Broadcaster's Career and Salary
Chris Fowler is one of if not the most iconic, face in the history of ESPN broadcast.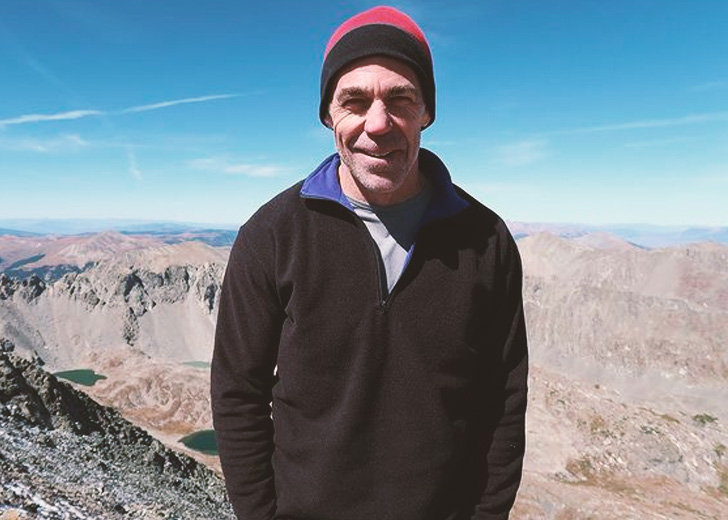 With an estimated net worth of $7 million and a salary estimated at $3 million, Chris Fowler is one of the most successful and respected hosts and sports commentators in television history.
Fowler, who has one of the highest salaries in the entire industry, is best known for his voice in college football since 1990. He's been the lead play-by-play commentator for some of the biggest games in recent memory and the voice of the College Football Playoff since it debuted in 2014. 
Having regularly covered a wide variety of sports like tennis, horse racing, and soccer on ESPN, Fowler is especially recognized for his work on SportsCentury, for which he received two Sports Emmy Awards. Let's explore how his high salary came to be and his career history.
Chris Fowler's Career Journey
Before signing a contract with ESPN, Fowler spent nearly two years at KCNC-TV, then the NBC affiliate in Denver, as a production assistant, a producer, and sports reporter. Then, in 1984, he worked for several months at KMGH-TV in the same city as an intern in the sports department.
Fowler joined ESPN in July 1986 as the host of Scholastic Sports America, and by 1988, he began serving as a college football sideline reporter for two seasons.
He got his big break when he was invited to serve as the host for College GameDay, the network's Emmy-winning Saturday morning college football preview show, which started in 1990 and continued till 2014.
In 2010, Fowler served as a host for ESPN's month-long studio coverage of the FIFA World Cup from South Africa, where he anchored pre-, halftime, and post-match shows, along with SportsCenter, for the FIFA World Cup segments.
Born on August 23, 1962, Fowler's success became evident when he replaced Brent Musburger as the play-by-play announcer for Saturday Night Football on ABC, having him on ESPN's top announcing team alongside fellow College Gameday's Kirk Herbstreit.
Chris Fowler's Success Spreads over a Wide Variety of Sports
The commentator also marked his place in the world of tennis, as he called matches for the US Open, Wimbledon, and Australian Open.
Fowler also hosted ESPN's NCAA Men's Basketball Final Four coverage for more than a decade (1992-2005) and was a host on select editions of the inaugural season of the college basketball version of College GameDay in 2005.
Over the years, Fowler also showed his presence in horse racing as he hosted SportsCenter, SportsCentury, and horse racing's Triple Crown races (Kentucky Derby, Preakness, Belmont Stakes). Additionally, Fowler anchored SportsCenter and served as co-host of the X Games and the Winter X Games (1998-2000).
Chris Fowler's Wife And Education
Fowler graduated from the University of Colorado in 1985 with a bachelor of science degree in radio/television news.
As an undergraduate student, Fowler had hands-on experience as a producer and co-host as he worked for a weekly magazine program on Boulder (Colo.) Cable Television System for two years. 
As an undergraduate intern, he also enacted as a sports director at the university's radio station called KAIR-AM and covered high school sports for the Rocky Mountain News.
Fowler is one of the loudest voices in the field of commentary but gives out cricket noises regarding his private life. He has been married to his wife Jennifer for over 21 years but rarely mentions his family publicly.