Chris Daughtry and Wife Deanna Daughtry Mourn Their Daughter's Sudden Death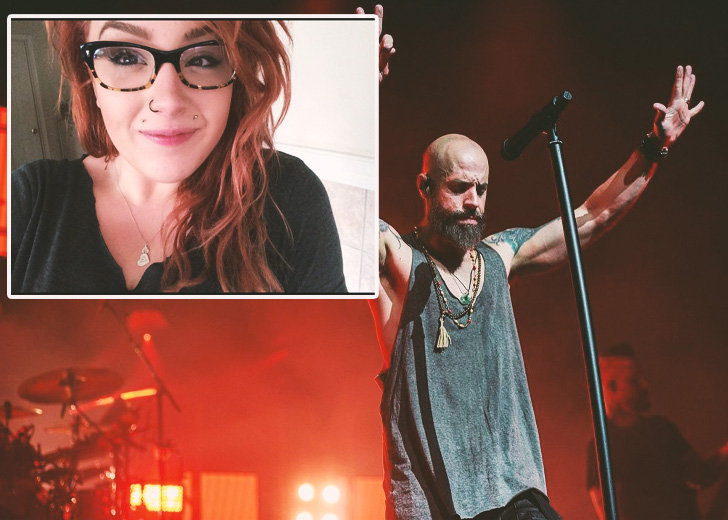 American Idol alum Chris Daughtry postponed his upcoming concert tour dates following the unexpected death of his 25-year-old stepdaughter, Hannah Price.
In a statement released on his band, Daughtry's Instagram and Twitter account confirmed, "Due to the unexpected death of Chris and Deanna Daughtry's daughter, Hannah, all currently scheduled shows for the coming week for Daughtry have been canceled or postponed." 
According to People, Price was reportedly found dead by Nashville police in her Fentress County home on November 12. However, the reason for her death has not been confirmed, as medical examiners were still investigating her death.
But according to the Daughtry family's statement, further details about Price's tragic death will be made available at a later date. 
Chris Daughtry and His Wife Share an Emotional Post
The singer and his wife penned an emotional note about the loss of their daughter in an Instagram post. 
Daughtry shared a photo of his daughter, writing that he was still trying to process the last 24 hours and that he was "absolutely heartbroken and devastated." In addition, the former American Idol contestant shared he had recently lost his mother to cancer. 
He revealed that at least he was given a chance to say goodbye to her. However, he noted that for his daughter, he was not given the same opportunity as he had with his late mother.
We never got to say goodbye to our precious Hannah, and it's another huge hit to our family. 
Thanking people for their kind words and condolences, the singer explained he was taking time to be present with his family to heal from this devastating loss. The Daughtry frontman then concluded the post with an emotional message directed to his late daughter, writing that he loved her and wished to hold her. 
The singer's wife, Deanna, also shared an emotional Instagram post of her own a day after her daughter died. 
She uploaded a series of snaps of her late daughter and directed a message to her writing that she loved her endlessly. She thanked everyone for the outpouring of love as they grieved the loss and shared that they were waiting on the "autopsy results to determine how Hannah sustained the injuries that caused her death."
She then ended the message by writing their hearts were broken.
Chris Daughtry's Marriage and Blended Family
Price and her 23-year-old brother Griffin are Deanna's kids from a prior relationship. 
The couple married in November 2000, six years before he competed on the fifth season of American Idol. When they married, Daughtry became a stepfather to Deanna's kids. 
In 2010, they welcomed their twins, daughter Adalynn Rose and son Noah James via a surrogate. The couple has a beautiful family and solid marriage, but it wasn't always like that.
They had to overcome their share of struggles when Daughtry admitted to infidelity, citing a hectic tour schedule as the primary reason. However, instead of ending their marriage, they worked on fixing it by going to therapy. 
And today, they have been together for over 20 years, going through ups and downs in life together.