Fantasia Barrino Calls Baby a 'Fighter' after Premature Birth
Fantasia Barrino announced the birth of her baby girl via Instagram on May 23, 2021.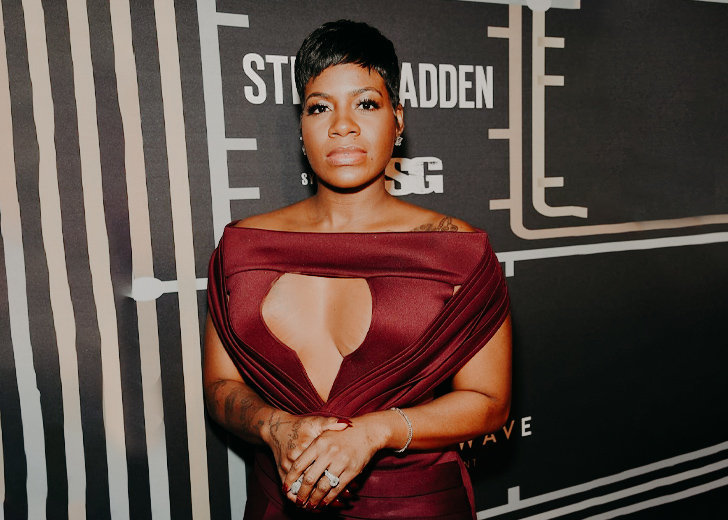 Fantasia Barrino spoke about the birth of her daughter, Keziah Taylor, only days after she gave birth. The R&B artist shared on Instagram on May 26, 2021, that her daughter was born a bit too early, and she was a "fighter" like her mother. 
Barrino described herself as a proud wife of a king, and a mother of two kings and two queens. She already has two children from a previous relationship, Dallas Xavier, 8, and Zion Quari, 19. Taylor is also the father of a son named Treyshaun.
Ever since the post was uploaded, many fans and celebrities expressed their love and support for Barrino and her new baby girl. The Real Housewives of Atlanta star Kandi Burruss commented "Praying for you all." Another user wrote, "Amen sending prayers and strength your way to you and your family."
The Couple Welcomed Their Daughter on May 23, 202
The American Idol star and her husband, Kendall Taylor, welcomed their first child together on May 23, 2021. Sharing a prenatal shot with an elephant, she captioned the post, "Happy Birthday to our little Angel 5-23-21, and may God keep and cover you for the rest of your days!"
Barrino revealed she picked the elephant to surround her daughter because it symbolizes patience, strength, power, and remembrance. She also noted that these were just a handful of the qualities her presence has brought into their lives and the world. 
She wrote the couple waited patiently for her to come into their lives and will never forget the courage it took for the proud parents to create something as powerful as your life.
Taylor also took to Instagram on May 23, 2021, to share his experience of witnessing the birth of his daughter. He explained that the event completely changed his perception of what it meant to be a Black woman. 
He further wrote that observing his wife welcome their little angel into the world elevated his understanding, sense of pride, respect, and admiration for black women.
The Couple Faced Fertility Issues
The Grammy winner confirmed her pregnancy in late November 2020 during an Instagram Live session with her husband and also shared their struggle to conceive. "Keep trying and you will conceive," the singer stated at the moment, before getting up and revealing her baby bump.
While appearing on the Tamron Hall Show in December 2020, she revealed it took her three years to conceive naturally. 
Barrino said she sought medical care during that time and was told that one of her fallopian tubes had closed. She added the pair took a pause and "let God be God" after she was told, "now that one is open, the other one is closed."
The 'Free Yourself' singer claimed she took six pregnancy tests in total and excitedly tossed one of them at Taylor when the results were positive.
The couple got married just three weeks after they met in July 2015.