Is Ryan Seacrest Single? A Look into the 'American Idol' Host's Dating Life
The 'American Idol' host has always been private about his dating life.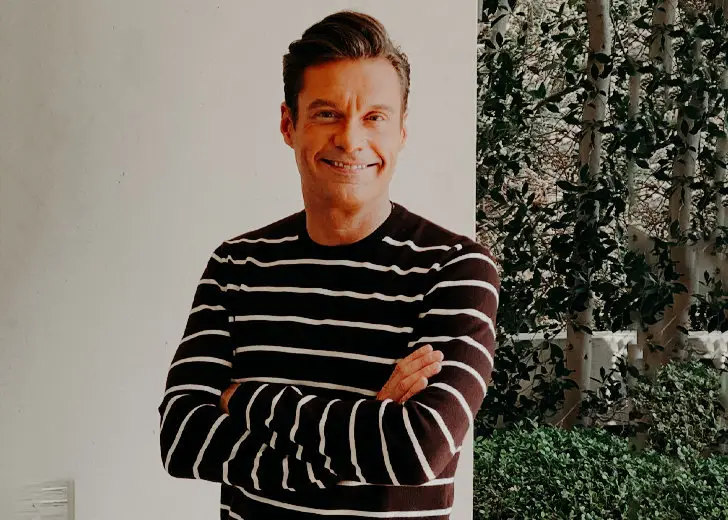 Is Ryan Seacrest single? The American Idol and Live With Kelly and Ryan host has always been tight-lipped about his relationships. 
The host has dated many influential celebrities in the past, but his now ex-girlfriend Shayna Taylor got him to open up about his relationship.
Seacrest first met the chef and entrepreneur at a Los Angeles restaurant back in 2013.
Taylor recalled to Good Housekeeping that the star had been too shy to approach her and instead asked one of their mutual acquaintances to subject her to a brief quiz about her dating life and relationship status. 
Seacrest then made his way to the table and pulled the hairband off her wrist, which she admitted they laughed about later and it became a reminder of their first encounter.
But last year, in June, a representative for the daytime TV host confirmed his breakup with the model and wellness influencer. 
The couple dated on and off for seven years before they officially called it quits for good. 
Break up after "Third Anniversary"
Seacrest regularly talked about his then-girlfriend on his show. Taylor even showed up to teach audiences about the benefits of juicing in a 2017 episode, calling Seacrest "babe" casually and referencing how he didn't cook at home. 
However, fans were surprised when news of their breakup surfaced. The news came on the heels of their "third year anniversary."
In an episode of Live With Kelly and Ryan, Seacrest spoke about their history. The topic came up after his co-host Kelly Ripa mentioned that she and husband Mark Consuelos were celebrating their 24th anniversary. 
He wished his then-girlfriend a happy third anniversary because it was the third time they had gotten back together after breaking up twice in the past.
Meanwhile, Ripa jokingly encouraged him while quipping, "Third time's a charm!" 
It's an 8-year run, but it's our third run together, So we celebrate each trial.
After the breakup, Taylor posted a cryptic quote on Instagram. She accompanied the post with a lengthy caption that talked about love and change in great detail.
She then advised her fans not to waste time convincing people to love them; that one's heart is sacred and should be treated as such. 
Who is Ryan Seacrest dating now?
Seacrest wasted no time moving on and was spotted with a mystery woman during a quick getaway to Cabo San Lucas, Mexico. Daily Mail captured the star holding hands with a mystery blonde while relaxing on vacation.
A source told E! News that although Seacrest flew to Cabo with a group of friends, he spent the whole time with his new lady at their private villa. Unfortunately, the host still hasn't made a public appearance with the woman, and aside from the fact that she spent a few days vacationing with him, very little is known about her. 
It is still unclear if Seacrest is seeing this mystery woman or anyone else.
He is notorious for keeping his dating life private and reasonably so since a major part of his life involves being in the public eye.