Chris Bassett's Kids Were Naturals during Their RHOP on-Screen Debut
Chris Bassett has three kids.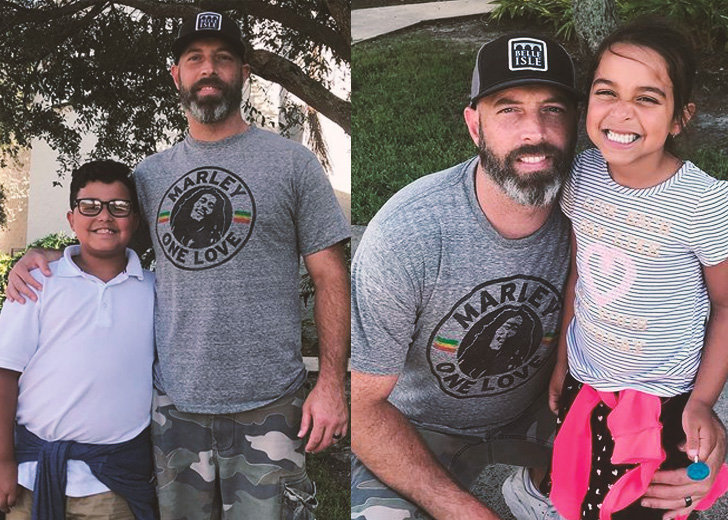 Personal and private chef Chris Bassett, renowned for his appearance on Real Housewives of Potomac, is married to reality TV star Candiace Dillard. The married pair has also been playing the role of parents to Bassett's three kids [from his previous two relationships] since getting married in August 2018.
Two of the three kids, Mateo and Naia, even made their RHOP on-screen debut earlier this year on July 11, during the first episode, 'The Nude Interlude,' when the reality show returned for its sixth season.
Speaking with Distractify the same month, Bassett talked about his children's reaction to being in front of the cameras and how he was "absolutely" hesitant to have his children appear on the Bravo program at first.
"I don't know that I really ever wanted the kids to be on," he told the publication. "The network has been asking for them since Day 1. That's their job; they want to make a good show."
The Pandemic Helped the Kids Make Their Debut
For a long time, Bassett and his wife didn't allow the network to feature their children on the show citing various reasons, including their busy school schedules.
But when the kids were going nowhere and attending virtual school due to the COVID-19 pandemic, they could not help but accept the opportunity and help their kids make their on-screen debut. However, Bassett also had a condition that his two children Mateo and Naia, could be on RHOP as long as they were "comfortable" being in front of the cameras.
Chris Bassett's Kids Were Natural On-Screen
After it was confirmed that Bassett's kids would be making their debut, his daughter Naia was was "super excited" about the opportunity, whereas his son Mateo was a bit nervous.
"When the cameras first showed up, my daughter just froze. She didn't know what to do, and my son just jumped right in," the famed chef told the previous publication, stating his kids were naturals during their RHOP on-screen debut. "He [Mateo] couldn't wait for them to come back."
Chris Bassett and Wife Candiace Dillard's Busy Lives
While the kids made their debut, the married couple were busy with their respective works while filming the reality show.
Speaking of Bassett, he sold his restaurant during the COVID-19 pandemic and shifted his focus to curated live-cooking and cocktail recipe classes through HUNGRY Virtual Xperiences. In addition, he even served as Candiace's "husbanger" [husband/manager].
As for Dillard, she joined an Executive MBA program at Howard University while continuing her singing and acting career. Meanwhile, the duo was also in the process of buying a house together.
Their Wedding At the Andrew W. Mellon Auditorium
It was a beautiful Saturday in Washington, D.C., when Bassett and Dillard took their wedding vows in front of the 260 guests. The wedding — with a theme of "cosmopolitan sophistication with a touch of southern class" — took place in August 2018 at the Andrew W. Mellon Auditorium.
On the day, Dillard wore a custom-made gown by Karen Sabag, while Bassett sported a floral-designed white tuxedo.
And while it was the first marriage for the RHOP diva, her beau had three children from his two previous relationships. They reportedly met while working at a restaurant together in D.C., where he was the manager and she a server.