A Look at Cheryl Hines' Relationship with Her Lookalike Daughter Catherine Rose Young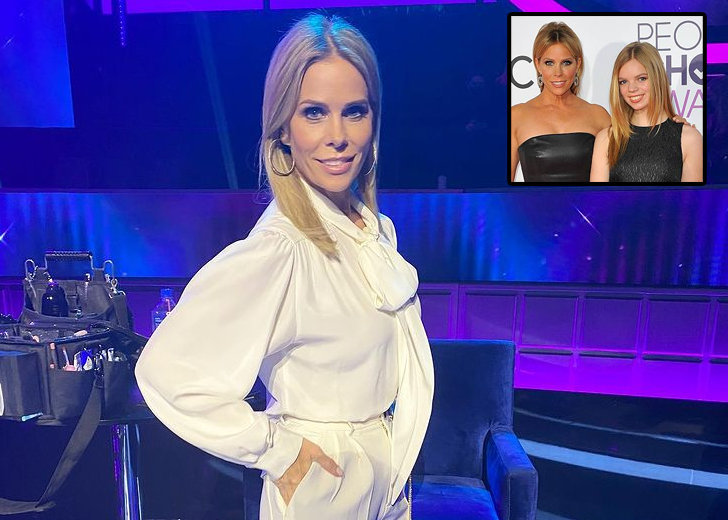 Cheryl Hines has seven kids from her different relationships over the years. Among them, six are her stepchildren, while only daughter Catherine Rose Young is her biological child.
She had Catherine with her ex-husband, Paul Young. And the mother-daughter duo is close to one another, both in appearance and in their relationship.
Here's a look into Cheryl's life with Catherine and how they have grown together over the years.
About Cheryl Hines Daughter Catherine Rose Young
Cheryl and Paul got married on December 30, 2002. Two years later, they welcomed Catherine.
Catherine was born on March 8, 2004. Her parents divorced when she was six years old — Cheryl and her now ex-husband filed for divorce on July 20, 2010.
The actress's daughter, too, has dabbled into acting. She portrayed Baby Carl in 2004 in RV and played Lainie's child Catherine in the 2007 movie The Grand.
Since then, however, she has not worked in show business.

Cheryl Hines with her daughter Catherine Rose Young in October 2021. (Photo: Cheryl Hines/Instagram)
Catherine is now busy with college. According to her Instagram bio, she is a Southern Methodist University (SMU) student and is set to graduate in 2026.
Besides her past roles and being Cheryl's daughter, the teenager is also famous for looking like her mother. Many outlets on the internet have noted the duo's similar facial features, such as their smile and eyes.
Adding to this is that Catherine also has luscious blond hair like her mother.
Cheryl Hines Had Difficulty Handling Her Daughter
After Cheryl and Paul's divorce, Catherine split time between her father and mother. And when she was with Cheryl, she found it difficult to control her daughter's behavior.
She once even described Catherine as "not well-behaved at all" during an interview with People in 2011.
Seven and a half years old at the time, Catherine was a big troublemaker at home. She even described an incident that had happened shortly before the interview.
"She took a bath the other night, and when I went in there, the bathtub was covered with my makeup," Cheryl revealed. However, when confronted about it, Catherine flat-out denied creating the mess.
It was only the two in the house, but even then, she stuck with her answer.
Catherine, however, knew how to get out of sticky situations like that. "So when she misbehaves, she says something that she knows will make me laugh," the actress confessed. The joke would soften her up, and she would forgive her right away.
Cheryl confessed to being weak with punishments. She joked, saying, "The problem is I tell Catherine how cute she is everyday and how much I love her."
Despite all the shenanigans at home, the thing she was actually worried about was Catherine's social life. She was concerned that her little girl would get influenced by other kids and not stay true to herself.
She wanted Catherine to make the right decisions in life.
The bond that the two created during Catherine's childhood is still there. Cheryl frequently posts with her daughter.
They are seen having a good time together in the posts, whether that be doing yoga together, hanging out in Los Angeles during the weekends, or spending time with their extended family.