Amanda Cerny hints at wanting to have her own kids
It looks as though social Influencer Amanda Cerny's life seems to revolve around kids. From hanging out with children to being a part of children's charity events to babysitting, it certainly looks like the social diva is ready to have a kid of her own.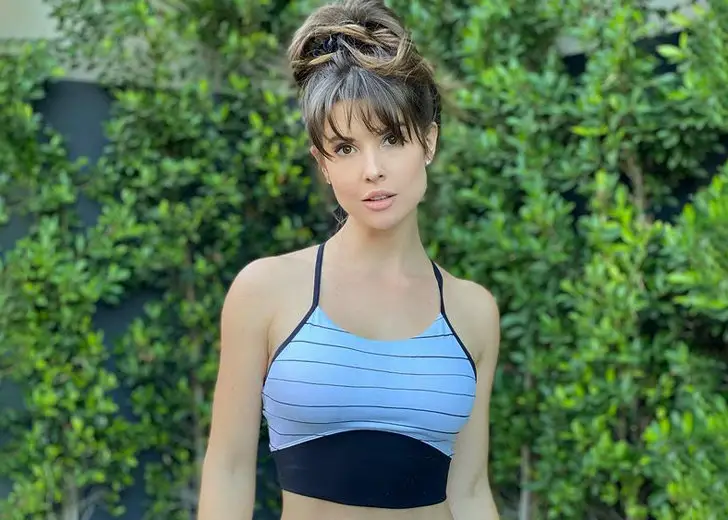 Popular social media influencer plus actress Amanda Rachelle Cerny is in a relationship with her long time boyfriend Johannes Bartl — a YouTuber and fitness freak himself.
Though Cerny is yet to welcome children with her partner, she is the kind of person who adores and loves kids—all that is known after going through her social media feeds. She even does various charity programs to help needy kids. And because of this, kids play a constant part in the social influencer's life.
Cerny Gets Comfortable Around Kids
The Pittsburgh, Pennsylvania native YouTube star loves kids. She has been seen hanging out with different children while she is at charity events to raise funds for needy kids.
Speaking of charity events, on October 27, 2018, Cerny shared a video through her self-titled YouTube channel to give a glimpse of the recent good deed that she and the Guess clothing brand team did.
In the video, she was seen alongside the Guess team in Cappadocia, Turkey, where they went to a local school and donated books, bags, and other educational supplies. In addition to that, the team distributed foods, painted the school walls, and danced with the school kids and locals.
Apart from that, the influencer was also involved in raising donations for the Hurricane Maria victims in Puerto Rico in 2017.
She Likes to Have Kids Around Her
As the fitness guru doesn't have any children of her own, she takes the opportunity to spend time and take care of other kids — with The Osbrink Agency's help. For instance, on a YouTube video of March 9, 2020, Amanda and her partner, Bartl, were seen having loads of fun with Ocean Eisen, a child social influencer.
Likewise, during OHoney's Youtube video that premiered on May 1, 2020, Cerny was asked if she and her boyfriend wanted to have a baby. In reply to that question, she quietly nodded her head to indicate her wish to have a kid of her own.
Furthermore, in the same video, the Sober Coach actress revealed that she would probably do a C-section while delivering her baby because her sister, Samantha Cerny, had difficulty delivering hers naturally.
Cerny & Her Partner are Together Since 2017
Cerny and her boyfriend Johannes Bartl are one of the most popular social media couples. The duo knew each other long before they started dating in 2017. However, as Cerny was in a relationship with another man, nothing happened between the two.
Later, she broke up with her ex, and after some time, in 2017, she and Bartl initiated their relationship. From then on, the couple has been together, and they have supported each other in every step of life.
The duo's love for each other can also be seen through their respective Instagram handles, where they usually post some lovely pictures with each other.
For illustration, on November 30, 2020, Cerny shared a short video on Instagram with her boyfriend to congratulate him on finally getting his green card after three long years. To fully congratulate her loving partner on getting his green card, she surprised him with a costly Tesla: Model Y.
On December 31, 2020, the boyfriend shared those lovely moments through his Instagram handle.
Adorable, right?