Chelsea Dungee Wants to Make Up for Her Mother's Sacrifices
Chelsea Dungee is now in the big leagues, and her mother is to thank for it.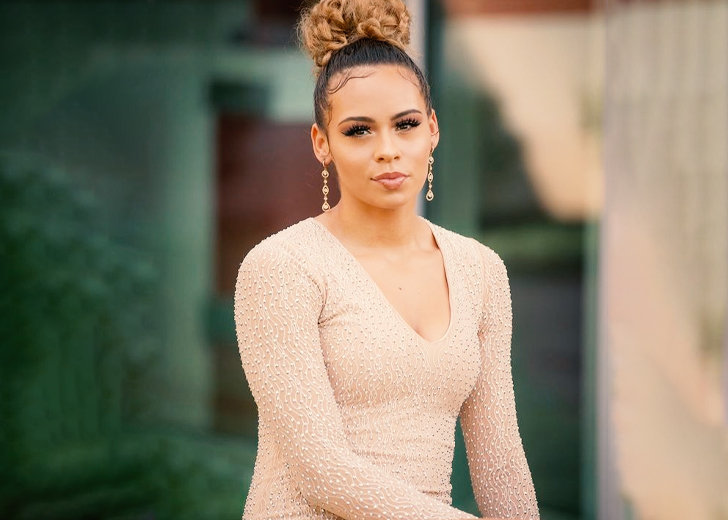 Chelsea Dungee fulfilled her dream of becoming a professional basketball player in 2021. The Dallas Wings of the WNBA made her their first-round pick in the 2021 WNBA Draft.
This success came after a lot of hard work and dedication throughout her college career. But she wasn't the only one who put in a lot of work. Her mother was right there with her through it all.
Making Mom Proud
Chelsea cannot recall a time when she didn't want to play basketball and make it to the league. The WNBA is entering its 25th season now, and she is 24 — in a way, the two grew up together and were meant for one another.
Growing up in Okmulgee, Oklahoma, and learning to play in the dirt, she showed great potential right from the get-go. She caught the eyes of journalists from as early as 14.
The praise and publicity meant that her mother, Chi Dungee, had her work cut out. And she dealt with the pressure of raising a potential superstar well.
Chi, a single parent and social worker, sacrificed a lot for Chelsea. "She made a lot of sacrifices. She gave up her dreams so that I could live out mine. Taking off work to come to games, having to do sponsors all the time to help me," she told People.
Chi gave up things so she could help Chelsea grow. She did it all — took her to games, to the gym, even worked out, ran, and conditioned with her.
But Chi never saw it that way. Whenever Chelsea says thank you, she responds by saying she did all that because she wanted to and that they weren't sacrifices.
During her high school and college years, Chi never missed Chelsea's home games. And that tradition is likely to continue now that she's in the big leagues.
The Wings drafting her means she's very close to Chi, who still lives in Oklahoma. "I'm only about three-and-a-half hours from her and about five from Arkansas, so it couldn't be a better situation," said Chelsea to the New York Times.
Difficult Upbringing
Chelsea had a difficult childhood. Her mother and father did a lot for her, and she loves her parents, but there were many constraints growing up. For example, social work didn't make a lot of money. And usually, the mother-daughter duo had little to spend on food every night.
They endured all of that, and Chelsea started to make a name for herself early. She started collecting trophies from her spectacular high school career.
But, when she was in her sophomore year in high school, their house burned down. And with that, her trophies, clothes, and furniture as well.
Chelsea and Chi lived in a hotel for a while. They didn't have the means to rebuild their house — they decided to rent a house after a few months.
The fire seemingly ignited a flame inside Chelsea. She came out of that difficult situation with her mother's support and a will to make it in the sport she loved playing.
After that, her career only saw growth. Chelsea finished her college career at the University of Arkansas with flying colors. And now, she's on her way to write her name in history's pages, starting at the Dallas Wings.