Chase Elliott Is Chasing His Dad's Legacy — A Look into His Family Life
The NASCAR protégé is continuing his father's legacy.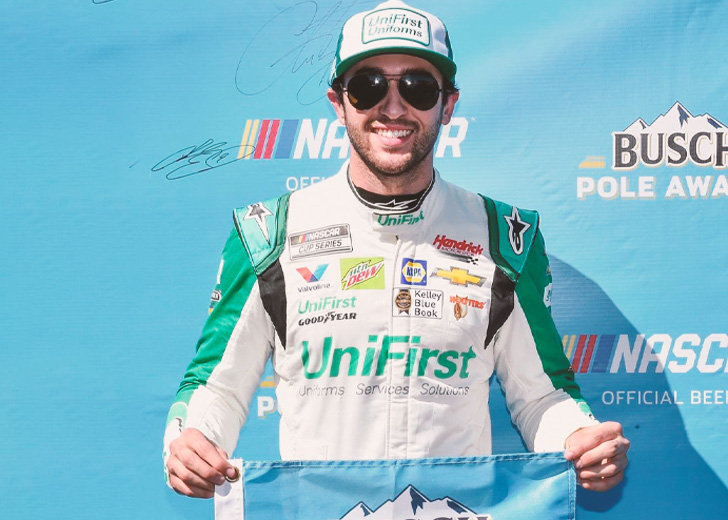 The world of NASCAR is already familiar with the Elliott name. It has been around for nearly 40 years, but it might be featured in NASCAR for decades more, thanks to Chase Elliott. 
At 25 years of age, Chase has notably won in every level of racing, from the NASCAR Cup Series, the NASCAR XFINITY Series, the NASCAR Camping World Truck Series to the ARCA Racing Series, the NASCAR K&N Pro Series, and countless late model racing series. 
In 2020, with an incredible performance, Chase won his first Cup Series championship, continuing the family legacy and joining his father, Bill Elliott, who won the Cup championship in 1988. Chase's win made the Elliotts the third father-son duo to win the Cup Series title. 
It was previously done by Lee and Richard Petty and Ned and Dale Jarrett, all of whom are NASCAR Hall of Famers. The NASCAR protégé drives the Chevrolet for Hendrick Motorsports with the number 9 that his father made famous. 
Chase has garnered massive success in NASCAR, but it was all thanks to his father who paved the way for him. 
Chase Elliott Following in His Father's Footsteps
As the son of former NASCAR Cup champion, Chase has taken after his dad, Bill. 
Bill, whose real name is William Clyde Elliott, took the NASCAR world by storm in the 80s with his family-owned team from Dawsonville. His brother worked the engines, which helped him win 44 Cup races, including four from 2001 to 2003 for Ray Evernham. 
But of course, his most prestigious win was the Cup championship in 1988. He compiled an impressive list of accolades in his decades-long career, and eventually, he was inducted into the NASCAR Hall of Fame. All of this fascinates Chase. 
It's crazy the stuff he's [Bill] done. The success they had in the '80s with what they had to work with was absolutely unbelievable. Uncle Ernie had his motor stuff figured out. 
Like his father, the NASCAR racer knows what it takes to win a championship. Chase made his NASCAR debut in 2011, and by the following year at 17, he became the youngest superspeedway winner in the series' history. After that, he continued achieving milestones until he became the third-youngest Cup Series champion in NASCAR history. 
Chase Elliott and His Family
Ironically, as the most prominent family in the NASCAR world, Chase's mother, Cindy Elliott, was not always into car racing. 
His father, "Million Dollar Bill," was married to his high school sweetheart, Martha, and had daughters, sisters Starr and Brittany, with her. Bill and Martha separated in 1990. In 1988, Chase's parents met during a photoshoot for Northwest Florida Daily News. At the time, his mother was a professional photographer. 
Two years later, Chase's parents reconnected, and in 1992, they were married. In 1995, they had Chase.
Recently, she was appointed the new director at the Georgia Racing Hall of Fame by the Dawsonville City Council through a unanimous vote. For someone who started with no knowledge of the racing world, it seems a lot has changed for Cindy.