Charlize Theron Revealed a Rare Photo of Her Daughter August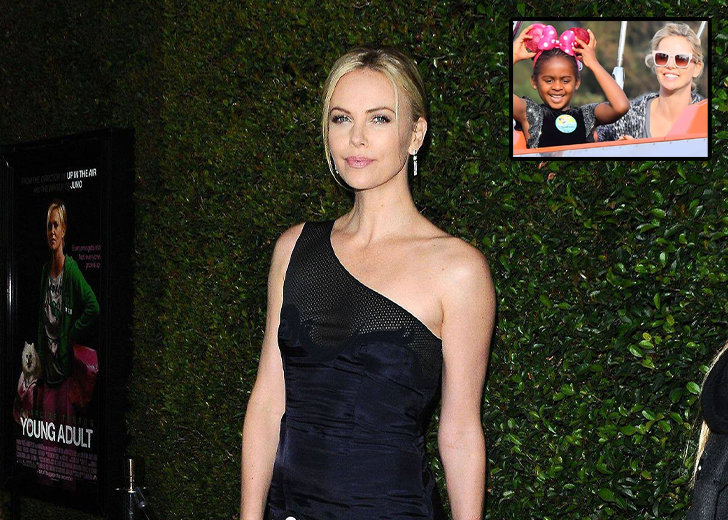 Charlize Theron teased her fans, marking the new year by sharing a picture of herself with her younger daughter on January 4, 2022.
In the photo, the actress was seen napping alongside her daughter August.
"New year, same energy. C'mon [come on] 2022, don't be a [expletive]," Theron wrote in the caption.
Her social media post received great comments, including one from actress Lindsay Lohan who wrote, "Wow, love this so much."
Likewise, January Jones shared her excitement, commenting, "Omg, I got Xander that eye mask messenger thing for Xmas."
On the other hand, comic Chelsea Handler said she liked Theron's eyeshades.
While the Mad Max actress is known for being secretive regarding her personal affairs, this wasn't the first time she shared a glimpse of her daily life with her fans.
Charlize Theron's Relationship with Her Daughters
Most recently, i.e., in January 2022, Theron shared a series of images on her social media to wish her mother on her birthday.
While the first four images belonged to Theron and her mom, her fans got their glimpse of her kids as they shared the camera with their grandmother in the last image.

Actress Charlize Theron and her daughter August share a nap. (Photo Credit: Instagram)
Earlier in August 2021, actress Theron took to her social media account to post a slow-motion video of herself and her children Jackson and August.
The three were seen holding hands and jumping off a yacht into the water, enjoying their summer holiday.
"Me and my girls 4 life," the popular actress captioned her post.
Similarly, the actress marked National Daughters Day by posting a heartfelt message alongside a picture of herself with her two daughters on September 25, 2020.
"My heart belongs to there two beautiful powerhouses," She wrote in the opening sentence of her caption.
Theron continued writing, "I will never be the same. Happy #NationalDaughtersDay."
Charlize Theron Daughters Are Adopted
Theron adopted her elder daughter Jackson in 2012 and went through the same process to welcome her younger daughter August in 2015.
Later, during her interview with NPR in 2019, the Atomic Blonde actress addressed her decision to adopt her children.
"I wanted to believe that somehow my child would find me in the way we were just meant to be," she noted in the beginning.
However, Theron claimed she wasn't specific with anything while filing for the adoption process.
She shared she was ready to welcome her children from any country that would legally allow her to become a single mom.
Coincidently, her search ended up in the US. Theron said both of her kids were born in the United States and are also African American.
According to her, the process of adopting babies turned out exactly the way she hoped.
Toward the end of her chat, she shared her insights into her concept of an ideal family.
She called the present-day practice of every child should have a mother and a father as "traditional," stressing how there was still a lot of work to be done.