Charles Pol Shares Two Adorable Kids with Wife Beth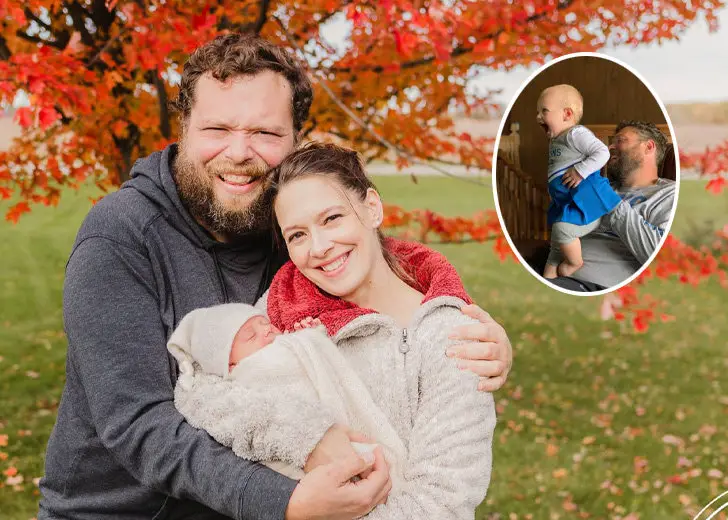 Charles Pol made his father, Dr. Jan Pol, famous by producing The Incredible Dr. Pol, a reality show based on the veterinarian's daily life. However, Charles remains relatively lowkey.
The youngest adopted child of Jan was already helping the veterinarian on the fields when he was five. But his passion was elsewhere.
Dr. Pol has emphasized that Charles has been fascinated with movies since he was a baby. Following his passion, he landed in Hollywood.
Charles worked within the feature film industry for about five years. Sadly, he didn't get many opportunities because of the writer's strike in 2007. 
However, this opened a new door for him. Charles and his friends planned to produce a reality show, and Charles suggested his father should be the lead. He told his friends, "We should go to my dad. He's a large-animal veterinarian, and he's a character."
Immediately after they began filming, they knew they were on to something big.
Charles initially didn't plan to appear in the reality show. But later, it only seemed natural that Dr. Pol's son lent him a helping hand and appeared in the program.
Along with Charles, his wife and kids also make a few rare appearances on the show, which is now on its 20th season. 
Charles Pol and Wife Beth Pol's Wedding
Even though Charles and Beth Oakes practically grew up together, they only started dating in 2017.
He proposed to Beth during their 2018 vacation in England, and the pair tied the knot the same year.

Charles Pol kissing his wife Beth Oakes on their wedding night. (Source: Instagram)
The couple's wedding was featured on the January 19, 2019 episode, 'Something Pol, Something New' of The Incredible Dr. Pol.
Dr. Pol shared photos commemorating his son's marriage on Instagram on January 22, 2019.
Charles Pol and Beth Oakes Share Two Kids
Charles welcomed his first child with his wife on October 19, 2019. 
The married duo became proud parents of their baby girl, Abigail Pol.
"God has blessed us with a beautiful little daughter, Abigail. We are thrilled she's finally arrived, and we are grateful for everyone's love and support!" Charles told People at the time.
The pair welcomed their second baby, son Silas Pol, on July 12, 2021.
The proud parents told People, "Every child is a blessing and we're delighted to welcome a son, Silas, to our little family." 
"We're excited to continue this adventure called parenthood, even though it means a few more sleepless nights and a lot more work!" added the couple.  
Charles' Parents Are Doting Grandparents
Charles's dad, the 79-year-old veterinarian, and his mother, Diane, share a close bond with his kids.
When baby Abigail arrived, the grandparents were excited to have a baby in their family after 21 long years. "We are so excited and happy to have Abigail here!"
And in 2021, they were equally thrilled to welcome baby Silas.
Dr. Pol and his wife told People, "It's always wonderful to welcome another grandchild, and we're looking forward to many happy experiences with him!"
Their close bond with their grandkids is reflected in their heartwarming posts on Instagram.