Chandler Riggs' Ex Girlfriend Haleigh Hekking Claps Back at Accusations after Their Break Up
Riggs' fans accused Hekking of being a gold digger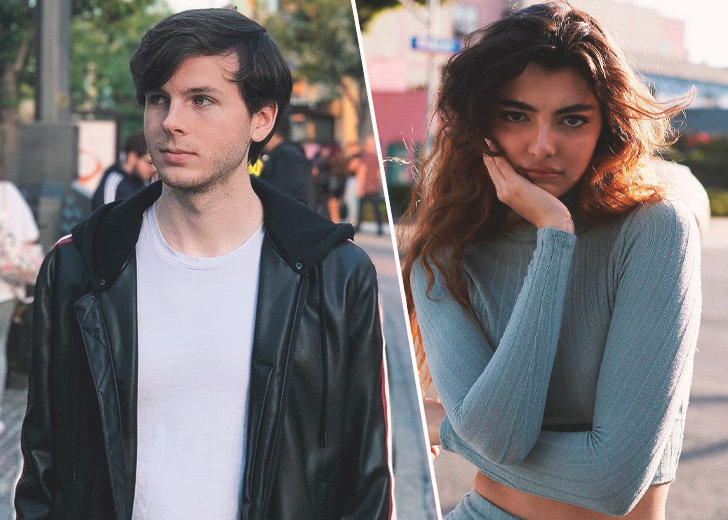 Chandler Riggs and fellow actress Haleigh Hekking were once couple goals. The duo started dating as teens and flaunted their adorable relationship on their socials — awing fans, and followers with their undeniable chemistry.
The bliss, however, couldn't last forever, and the pair parted ways, following which people accused Hekking of dating Riggs for his money. 
Here's a rundown on their relationship and what Hekking has to say about the accusations.
Riggs and Ex-girlfriend Haleigh Hekking's Relationship
The Walking Dead actor and Hekking began dating in early 2018. Their relationship became public knowledge soon after Riggs posted a picture with his girlfriend on April 17, 2018. 
Months after the announcement, the couple made their red carpet debut at the 44th Annual Saturn Awards in June 2018. Riggs had brought his partner as his date at the event, where he bagged an award for being the Best Younger Actor on Television.
Following the public appearance, the couple openly posted pictures from vacations and trips on their social media. Without a doubt, they became vocal about their budding rapport. 
"About 25 hours of the 24 hour a day is spent gaming," Hekking replied when questioned how much time they spent gaming together during an interview with Xbox in March 2019. Riggs added they mostly played with each other and with their friends. 
The pair also remarked that fellow celebrity couple Jenna Marbles and Julien Solomita would be their go-to pair to play games with.
Despite reiterating that they loved spending time with one another, the duo eventually broke up, keeping their split a secret. Though the deleted pictures on their socials and the unfollowing spoke volumes on their separation, the pair remained mum regarding the matter.
That was until Hekking broke the silence in April 2021. 
Hekking Responds to Hate Comments
On April 6, 2021, Riggs' fan page on Instagram posted a throwback picture of him and Hekking. In the caption, the fan wrote, "they're adorable."
Setting the record straight, the professional gamer commented on the picture. She subtly apologized before stating she was no longer together with the Georgia native. "All love tho," she wrote at the end of her message. 

Haleigh Hekking clarifies she didn't date Chandler Riggs for money. (Photo: Instagram)
As soon as she disclosed the breakup, multiple Instagram users joined in the comment section, accusing the actress of being a gold digger. "You used his money," one commenter bluntly penned.
Another alleged that Hekking demanded Riggs to buy him a Tesla and threatened to destroy his life. Without hesitation, The Plane actress defended herself.
Hekking revealed that she and Riggs jointly paid for the rent when they lived together. "I never touched his money, bb," she remarked. However, she didn't reveal the details of when or why she broke up with Riggs. 
Before Hekking, Riggs had dated Brianna Maphis for two years, from 2015 to 2017. Prior to that, he was romantically linked to fellow actress Hana Hayes in 2014.