Chace Crawford Was Never Gay — Who Is His Girlfriend?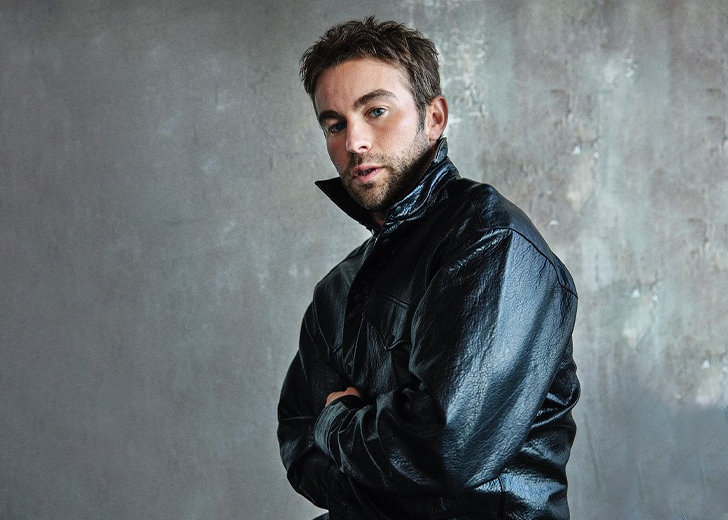 Chace Crawford's gay rumors intensified after reports about him kissing his Gossip Girl co-star Ed Westwick on the set emerged online in June 2008. 
Meanwhile, Crawford and Westwick had been living together in their Manhattan-based apartment since 2007.
The fact that they shared a home fueled the speculations even more. However, Westwick moved out of the flat in 2009.
Is Chace Crawford Gay?
Before being linked to Westwick, Crawford was rumored to be dating former NSYNC singer JC Chasez.
However, the actor's publicist canceled the gay claims in his address, calling the never-ending rumors "absolutely untrue."
Likewise, Crawford laughed off the suggestions related to his sexual orientation during his chat with Metro. He joked an actor couldn't be successful unless he got embroiled in gay rumors.
In addition, the former model clarified he wasn't involved in a secret fling with the singer.
On the other hand, Chasez called the gay rumors "annoying" during his appearance at the live finale of Randy Jackson Presents: America's Best Dance Crew.
The musician stressed how the gay speculations were laughable the first time but got annoying during the tenth.
Chasez remarked people were free to make assumptions. However, he stated it would be wrong to come up with fake stories and lie outright.
Additionally, the pop singer did not hold back from addressing rumors related to his sexuality. He reiterated he was straight and also allowed to have same-sex friends.
Who Is Chace Crawford's Girlfriend?
A look at the Gossip Girl star's dating history suggests his association with three popular names.
In July 2015, actress Rebecca Rittenhouse was speculated to be Crawford's girlfriend. They met for the first time on the set of their television show Blood and Oil.
The dating rumors got legs after the actress was spotted with Crawford at the London Hotel in West Hollywood, California, providing an affection-filled company during his birthday party celebration.
But it was reported that they had opted for a split in late 2018.
During his chat with the US magazine at the Tribeca Film Festival's screening of The Boys in New York on April 29, 2019, Crawford confirmed he was single after a recent breakup.
"I have been dating around a little bit, but, you know, nothing serious," the actor opened up without revealing much detail about his new relationship. 

Chace Crawford's girlfriend, Rebecca Rittenhouse, during their trip to Italy in November 2021. (Photo Credit: Instagram)
Interestingly, the following year in March, Crawford was seen enjoying a walk with his ex girlfriend in Los Feliz, California.
His public sighting with Rittenhouse sparked rumors of a reconciliation. And the speculation was confirmed when the duo spent their vacation in Capri, Italy, in July 2021.
Initially, the actor and the actress were pictured enjoying the sun-soaked day in a boat. They later took a casual walk down the beach.
During the stroll, Rittenhouse was seen wearing a colorful shorts and shirt set over her jade green swimsuit. Crawford donned a simple grey T-shirt, orange shorts and completed his look with dark sunglasses.
Before Rittenhouse, popular singer Carrie Underwood was the actor's girlfriend between 2007 and 2008. Likewise, Crawford reportedly dated model Rachelle Goulding from 2013 to 2014.