The Truth behind the Kiss Mark on Cha Eun-woo's Neck — Does the Korean Star Have a Girlfriend?
"I really want to get married," Cha Eun-woo says.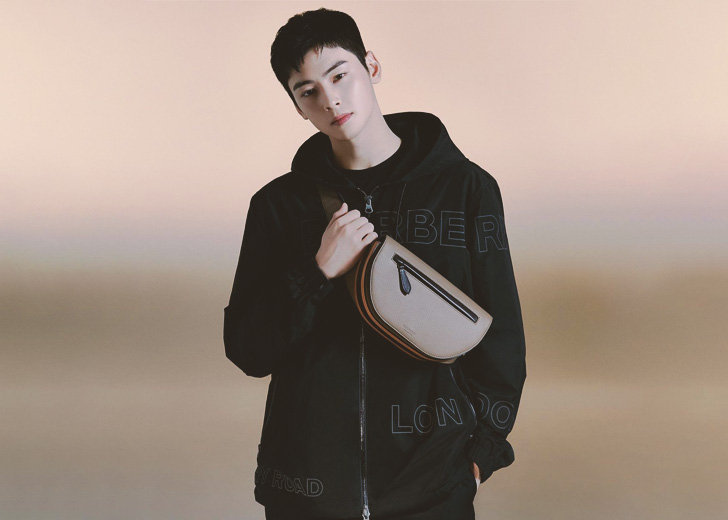 Cha Eun-woo's recent Instagram post has been making rounds, as one of the pictures shared saw him showing off a kiss mark on his neck.
On August 15, 2021, Eun-woo, born Lee Dong-min, uploaded a series of pictures on Instagram, including a snap revealing a hickey on his neck, making many fans assume things about his possible relationship or girlfriend.
But that wasn't the truth! Actually, those snaps were captured after Eun-woo's boy band Astro, comprising MJ, Jinjin, Moon Bin, Rocky, Yoon San-ha, and him, received its first win for the track 'After Midnight' on the August 10 episode of The Show.
The Reality Behind Eun-woo's Kiss
During the mentioned occasion, Jinjin, one of the six band members, kissed all of his bandmates to celebrate the success of their latest track and express his happiness.
Many, including Eun-woo, even declined to get kissed, but Jinjin somehow managed to plant his lips on his bandmates' neck. In fact, it seemed like Jinjin had pre-planned the hickey gesture as he attended the event with red lipstick.
And while some thought Eun-woo was kissed by his potential girlfriend, some already knew the truth behind it. 
"The kissmark was from JinJin during the first win at the music bank. You can watch the encore on yt," a fan commented on the South Korean singer's Instagram post.
Another added, "You want to know where did he get that kiss mark? Stan ASTRO now. You'll definitely know." Eun-woo and his bandmates ended up with a total of four wins for their eighth extended play Switch On's title track 'After Midnight.'
As stated previously, the first win came on August 10 on The Show, followed by the second win on August 11 on Show Champion, the third win on August 13 on Music Bank, and the fourth and final win on August 14 on Show! Music Core.
But Is Eun-woo Dating Anyone Now?
Eun-woo, who is also an actor and model, is allegedly single presently since no information about him dating a girlfriend/partner is publicly known. Also, he isn't reported to be gay either.
But he wants to get married and have children. He emotionally stated that during his appearance on the February 7 episode of SBS's show Master in the House.
"I really want to get married. It's not easy to meet a partner with whom you can share your weaknesses. I'm really envious of the idea that a spouse and a family can give you that," he said before he started to cry.
The other celebrities on the show, including Yang Se-hyung and Lee Seung-gi, tried to comfort Eun-woo, while he said he was looking for someone with whom he could open up about his innermost thoughts and have them understand.
He said more than love or marriage, finding such a person in his life would be a big achievement. Later, when Eun-woo and other stars on the show were asked to write their future wedding invitation, he wrote,
On a day when the whole world appeared beautiful and warm, we met the person whom we could trust to be on our side, who can embrace our weaknesses. Hand in hand, we will walk into the future. We are now becoming a married couple.
We hope Eun-woo finds his special one soon.