Lee Seung Gi Has Been Dating Girlfriend Lee Da In For Over 6 Months
Korean actor and singer Lee Seung Gi is finally back on the dating scene. He's dating actress Lee Da In, but not without some trouble.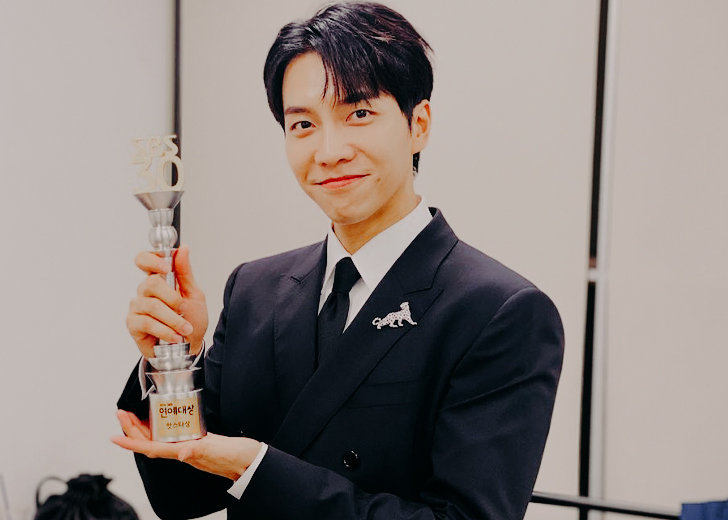 Lee Seung Gi, a multi-talented Korean actor, has finally gotten back into the dating scene around five years after his last relationship. His newly revealed relationship with another Korean show business personality has not, however, been all bliss.
Dating Lee Da in for a While
First reports about Seung Gi dating another woman started surfacing in late May 2021. Various Korean media began reporting that Seung Gi was in a relationship with another actress.
The actress in question is Lee Da In, and it was also said at the time that they had been going out for a while. But there were conflicting reports regarding how long that was.
AllKpop claimed that Da In had been his girlfriend for about a year. But, Soompi, citing another source, wrote that they had been dating only since the end of 2020. They even quoted a source close to Da In's agency, 9Atoo Entertainment, saying that the couple had met as senior and junior, but started to get closer and know each other since the past 'five or six months,' bonding over their mutual love for golf.
Further, Soompi even included some pictures of the two together, which Dispatch allegedly took in the fall of 2020, where they were spotted alongside Seung Gi's grandmother.
Even Speculated to Be Getting Married
Almost immediately after the dating rumors surfaced and were confirmed, talks about them becoming husband and wife soon also started appearing. And the basis for this rumor was a real-estate investment Seung Gi made some months ago.
On May 25, 2021, Insight reported that Seung Gi had purchased a $5.8 million-worth 'detached house' at the end of 2020. This purchase coincides with when the two started their relationship, which became the basis for marriage rumors.
However, just two days later, the Mouse actor's agency, Human Made, came to the couple's rescue. In a statement, they confirmed the two were 'at the stage where they are slowly getting to know one another' but cautioned everyone from believing unconfirmed reports, pointing at the nuptial speculations.
Not Everyone Like Their Relationship
It's not been that long since Seung Gi and Da In have come out with their relationship, and there is already hate coming their way.
A vocal minority of the actor's fans have made their views clear about him and his relationship. As Dong Sun-hwa of The Korea Times reported, some fans expressed that his relationship with Da In will ruin his "wholesome" image.
This outrage was caused because of the tarnished reputation of Da In's stepfather, who had been to prison for illicit activities a few years ago. Fans were worried if Seung Gi's was to continue dating Da In, his 17-year career could get 'ruined' and even urged him to 'make a quick decision' and break up with her.
Some fans even went through the trouble of sending a truck to the area in Seoul where he lives. They wrote a message on the side of the truck which said he should 'know better,' referring to his dating situation.
Seen Dating after Almost Five Years
This is the first time in about five years that the Korean heartthrob has been publicly seen with anyone. The last time he was in a relationship was back in April 2015.
Seung Gi dated Girls' Generation member Yoona (Yoon Ah) for two years between 2013 and 2015. They started going out in October 2013 and broke up in April 2015 due to their busy schedules.