Wedding Bells! Cerina Vincent and Mike Estes Marry In Italy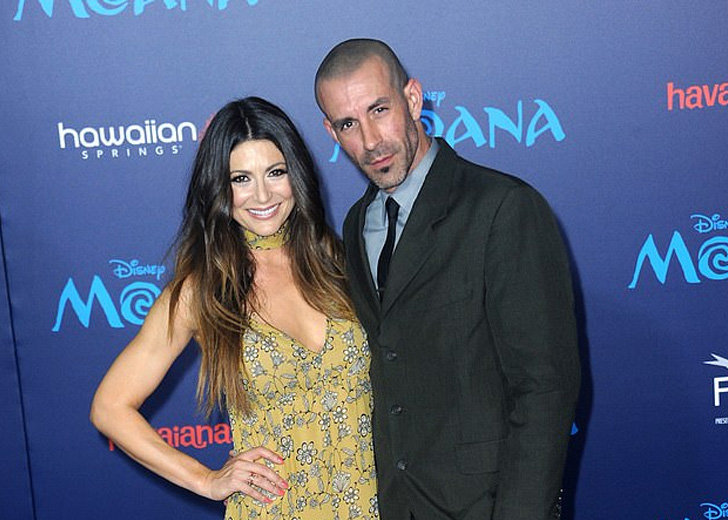 Wedding bells rang for Cerina Vincent and Mike Estes while in Italy.
People broke the news about The Stuck in the Middle star's impromptu wedding on May 04, 2022.
Vincent opened up about her "magical" Italian wedding and why they decided to tie the knot on a whim.
Cerina Vincent and Mike Estes's Intimate Italian Wedding
Vincent and her stuntman fiancé Este got married on April 29, 2022.
The actress said, "It was always in my heart for us to be married in Italy. We love this country so much."
Due to COVID and their busy schedules, the pair even doubted if they could ever get married in Italy. But when Vincent came to Rome to film an indie musical comedy, The Next Big Hit, created by her friend Zak Lee Guarnaccia, she knew this was their opportunity.
"When the heart wants what the heart wants, sometimes the universe conspires to make magical things happen!" she added.

Cerina Vincent with her husband, Mike Estes. (Source: Instagram)
So, she added their intimate wedding ceremony to the list while in Italy.
The pair married in front of 14 of their close friends and family at the Eden Roc Hotel in Positano.
Vincent explained that if she had given more time to her family and friends, 200 of them would have shown up. But the pair wanted an intimate and quick ceremony.
The actress complimented the hotel for accomodating their last-minute plans.
"We stayed here, had the ceremony here, and the most amazing dinner over the Mediterranean Sea," said the actress about their celebration. "Then partied on the rooftop until our son told me he wanted to go to sleep."
The ceremony was officiated by Estes' close friend, Evil Dead actor Bruce Campbell. Estes has known Campbel and his wife Ida Gearon for almost 20 years. And it was because of them that Vincent and Estes met.
The couple invited Italian musicians, The Greco Brothers, to play at their wedding. The actress said that the pair first heard the band playing at a little bar in Rome four years ago, and they fell in love with their music.
The bride walked down the aisle to the acoustic version of 'Canon in D.' "Their talent made our little party a big party," added Vincent.
The actress said that she and her husband wrote their vows.
"We laughed and cried through the ceremony," said she. "At the end of the day, this magical day is just a reminder that where there's a will, there's a way."
Cerina Vincent and Mike Estes's Engagement
The Power Rangers Lost Galaxy star got engaged to Estes on December 22, 2019.
Vincent's then longtime boyfriend Estes asked her to marry while they were in her hometown of Las Vegas, Nevada, to visit her mom.
The stuntman proposed while the family was taking the holiday photo.
It took a few tries before Estes could propose. But Vincent recounted, "Mike dropped to a knee 'on cheese' and I was absolutely stunned!"
The proposal came ten months after the couple welcomed their son. Nicola Vincent Apollo Estes was born on February 4, 2019.
The baby boy was Vincent's first child, while Estes has a 19-year-old daughter named Keeley.