Caitlin Fitzgerald Married Aidan Turner Secretly in Italy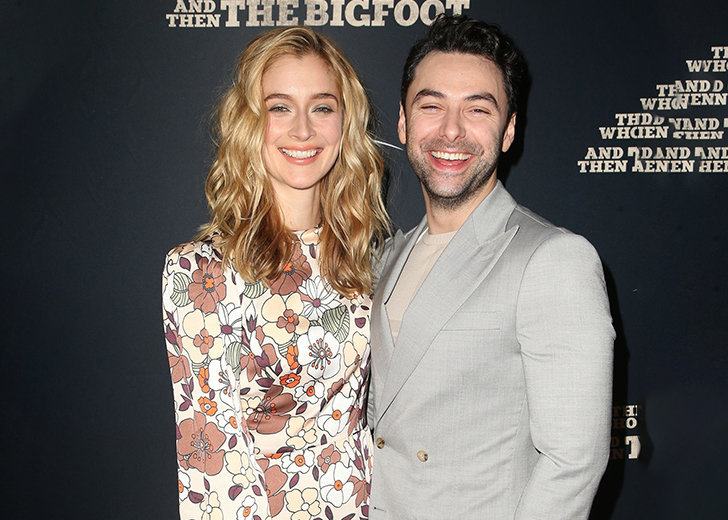 Caitlin Fitzgerald and Aidan Turner started dating around 2018.
The duo met when they starred opposite each other in the 2018 adventure drama movie, The Man Who Killed Hitler and Then the Bigfoot.
Despite being spotted together on dates and at red carpet events, they kept their relationship away from the prying eyes of the media.
And they maintained the same level of privacy when they got married in 2020, after three years of dating. 
Caitlin Fitzgerald and Aidan Turner's Secret Wedding 
Fitzgerald secretly tied the knot with her beau in Italy in August 2020. 
The couple reportedly didn't want to wait during the pandemic and married via an intimate wedding. The only family members in attendance were Turner's parents.  
A source told The Sun that the couple wanted to get married as soon as their schedules allowed, but they kept their marriage quiet, as they were both private people.

Caitlin Fitzgerald and her husband, Aidan Turner. (Source: Instagram)
The insider also added that Turner was not in a rush to get married and was patiently waiting for "the one."
And he finally met his match in Fitzgerald. "The couple is both madly in love and anyone who sees them knows they're the perfect match," said the source. 
Caitlin Fitzgerald's Dating History
Before Turner, Fitzgerald was romantically linked to her other co-star, Michael Sheen. 
The duo met when they starred as husband-wife on Showtime's televisions series, Masters of Sex, in 2013. 
On August 5, 2013, the duo was photographed on a date as they drove around Malibu before stopping for lunch. They walked arm in arm while kissing each other on the lips and looking visibly happy. 
After that, Sheen took Fitzgerald on a ride around town in his vintage Jaguar. They laughed and chatted as they zoomed around town before stopping off at a Malibu eatery.
According to TV Overmind, the pair called it quits three years later and remained close friends, even though they moved on to new relationships. 
Who is Caitlin Fitzgerald?
For those who are not aware, Fitzgerald is an actress best known as Libby Masters in Showtime's Masters of Sex. 
Fitzgerald hails from a family of entrepreneurs. Her mother is the founder of Quince & Co.
Her father, Des, is the former chief executive officer of Ducktrap River Fish Farm Inc. and a multinational grain-trading firm named ContiGroup Companies.
She loved acting from a young age and performed in local community theater and school productions.
To pursue a career in acting, she studied drama at New York University's TISCH and spent a brief spell studying Shakespeare at the Royal Academy of Dramatic Art in London.
Her film credits include It's Complicated, Newlyweds, Damsels in Distress, Manhattan Romance, Always Shine, besides TV appearances in Succession, New Girl, Gossip Girl, and Blue Bloods.
After achieving success in front of the camera, Fitzgerald tried her hands behind the lens. 
In 2012, she co-wrote and starred in the independent film Like the Water, inspired by the death of a childhood school friend, Sabrina Seelig.