Who Is Brooklyn Decker Married To? The Actress' Love Life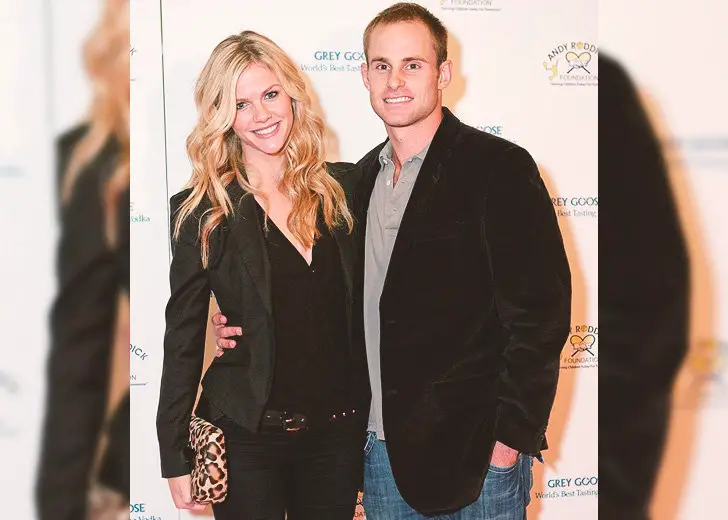 Brooklyn Decker first rose to fame after her first Sports Illustrated appearance in 2006. And just a year later, her acting career started taking shape as well.
It was around the same time that she found someone to settle down with. Decker found love with Andy Roddick, someone she has been with since 2007.
Who Is Brooklyn Decker Married To?
Brooklyn Decker is married to Andrew Stephen Roddick. Roddick is a former American tennis player.
Roddick, an Omaha native, started playing tennis when he was quite young. He nearly quit professional tennis at 17 but kept going and became the number one junior tennis player in the world in 2000.
2001 was the year he turned pro, at age 18. Just two years into his professional career, he won the 2003 US Open and achieved the world no.1 title that same year, at just 21.
The former player was in the latter years of his career when he met Decker. They started dating in 2007, and it didn't take too long to take the next step in their relationship.
About a year later, on March 31, 2008, Roddick took to his official site to announce that they were engaged.
Then came the wedding. The couple picked their home at Austin, Texas, as the perfect place to get married. On April 17, 2009, they exchanged vows.
The SI model wore a Vera Wang gown for her special day. The ceremony was intimate with a tiny presence — just family and friends.
Post-nuptials, they celebrated the occasion at Roddick's local country club. Sir Elton John was there to top off the already-special occasion.
Decker and Roddick took their sweet time to start a family, but they did. The actress gave birth to the couple's first kid, son Hank, on September 30, 2015. And Stevie, their daughter, followed her brother into the world on November 27, 2017.
Roddick Approached Decker First but Was Creepy-Ish
The story of how Decker and Roddick first got in touch with one another is interesting, to say the least.
In 2007, the model was tasked with hosting a football show for Sports Illustrated. As it turns out, Roddick watched the show every week and had apparently taken a liking to her.
So, he took help from his attorney to approach her, as you do. He got him to call her agent at the time.
However, that did not sit well with Decker. "I thought it was very shady," she said during her interview with Tennis Channel. So she paid him no attention for five or so months.
Living in New York at the time, she did not have many friends. Her manager suggested she call Roddick.
She didn't do that straight away, though. First, she googled him, discovered his press conference from the US Open, thought he was a charmer, and then called him back.
The couple has been together ever since and now have an adorable family together.