Cecily Strong Met Boyfriend Soon after She Lost a Loved One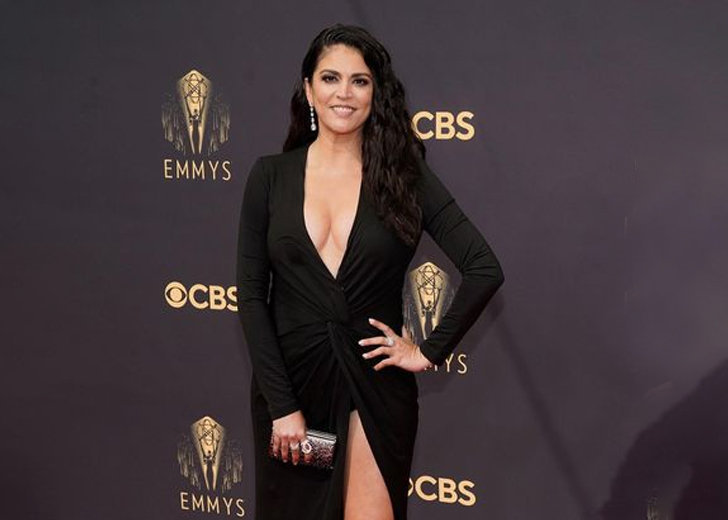 Saturday Night Live star Cecily Strong is not one to parade her love life with her boyfriend in front of the world. 
But on rare occasions, she has allowed her fans in on a few details about her relationship.
In April 2020, Strong opened up about her experience of losing her cousin in an essay titled 'I Don't Know How to Tell This Story.'
The comedienne spoke up about the death of her cousin Owen Strong who passed away from brain cancer.
And while she was grieving, she shared that she met her boyfriend, Jack. 
The duo had first met at a Christmas party in 2019. She was a little tipsy when her agent introduced her to Jack. 
At first, Strong was reluctant to be in a relationship because she was used to being single, but she gave in when she realized she didn't want to be alone on a special day. 
The duo spent the night talking away, although she had no recollection of what they talked about because she was buzzed. They ended up spending the night at her place. 
Cecily Strong and Her Boyfriend's Relationship
The next day, Strong and her partner exchanged phone numbers. 
The Saturday Night Live star texted him after he left and realized she liked him. 
And it wasn't until March 8, on International Women's Day, that the pair became official. 
They had gone to watch the U.S. Women's National Team play against Spain in the SheBelieves Cup. 
After the game, the duo went out for dinner at a restaurant, and a small part of Strong was worried about coronavirus when the restaurant started filling in. 

Cecily Strong on the set of Saturday Night Live (Source: Cecily Strong/Instagram)
When they got home, her boyfriend grabbed her hand and said, "I want you to feel you can hold my hand instead." 
Strong, who was touched by the statement, decided they would start dating. She felt like Jack was a gift from her late cousin. 
However, shortly after that, her boyfriend contracted COVID, and as someone who had just experienced loss, she was overcome with paranoia. 
Strong felt like she would lose Jack too. Fortunately, she did not, and the duo is still together. 
Is Cecily Strong Married?
Strong is still in a relationship with Jack, and so far, there is no confirmation suggesting that she has made him her husband. 
Before dating Jack, Stong was in a relationship with Saturday Night Live writer Mike O'Brien. They met on the show in 2014 and started dating. 
The comedian knew that relationships with co-workers were not accepted, but after receiving the green light from her father, she went ahead. 
During her interview with Cosmopolitan, she spoke about her relationship, stating that the best part of it was she never felt like she was complaining or talking about her job too much.
There was no confirmation when their relationship ended, but in 2016, Strong confirmed it indirectly when she talked about dating an Italian man. 
In an interview with Vanity Fair, she said, "I was just in Rome. I'm having an Italian love affair. I first met him in Seville, Spain, before I broke my foot in Ibiza."
The comedian talked in length about her mystery man but revealed little about the relationship. No one knows when her relationship with the Italian boyfriend ended.
On that note, she values her privacy so much that to this day, she has not even shared a picture of her current boyfriend.