Details behind Dog the Bounty Hunter's Daughter Cecily's Arrest in Hawaii
She was arrested for domestic violence.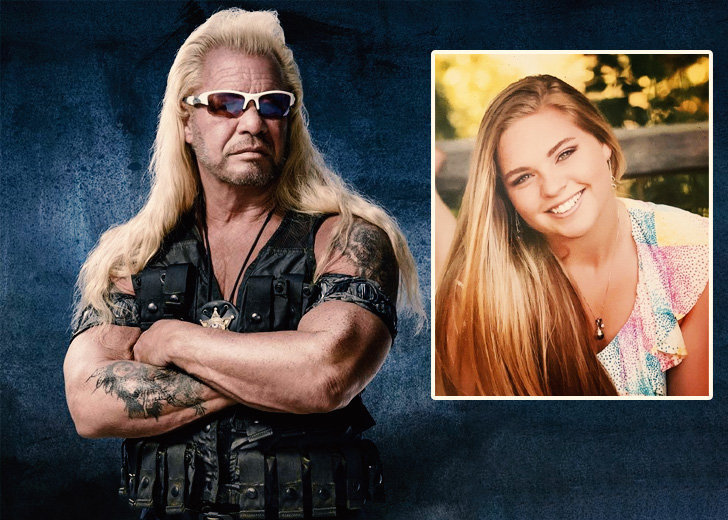 Duane "Dog the Bounty Hunter" Chapman's step-daughter Cecily Barmore-Chapman got arrested for domestic violence on July 31, 2021. As per the report from TMZ, Barmore's boyfriend of five years called the police after a midnight argument at their residence in Honolulu. 
The boyfriend detailed they had been drinking before she turned verbally and physically abusive. According to his statement, Barmore allegedly punched him on both sides of his face and bit his upper back, leaving bruises and swelling.
He also accused the reality star of being physically abusive multiple times. He claimed such altercations happened frequently and clarified he called the police at the moment because he was finally getting sick of her alleged conduct.
Following his abuse report, the emergency medical service arrived at the scene. But they didn't take her boyfriend to the hospital. The police, on the other hand, arrested Barmore for misdemeanor abuse of a household member.
The Honolulu Prosecuting Attorney's Office didn't file any charges against her, but, they said they could change their mind if new evidence surfaces within two years. 
Cecily Barmore on Arrest
While her boyfriend gave details about the altercation, Barmore also didn't hold back on getting candid about what made her furious. 
The 28-year-old talked to TMZ and stated her boyfriend had struck her first. She also claimed he said vile things about the memory of her dead mother, triggering her anger. 
As per her accounts, she used proportional response, disabled the aggressor, and stood up for the memory of her mom. "She would have handled it quite the same way, I can assure you," she added, talking about her mother. 
Cecily Barmore's Feud with Dog the Bounty Hunter
The news of Barmore's arrest comes amid her beef with step-father Dog the Bounty Hunter. The feud between the duo surfaced after the bounty hunter omitted Barmore and his other daughter, Bonnie Chapman, from the guest list of his upcoming wedding with Francie Frane. 
He is set to marry his fiancee on September 2, 2021, and the only close people missing the ceremony will be his daughters with his late wife, Beth Chapman. 
While Bonnie is his biological child with Beth, Barmore is from Beth's former relationship with Keith A. Barmore. 
Initially, Barmore speculated to TMZ that their dad opted not to invite them because they reminded him of Beth, and he didn't want to think about his late wife while starting life anew.
However, Bonnie offered a different theory. She accused the 68-year-old of being racist and opined they didn't get invited because she supported the Black Lives Matter movement.
Denying all allegations, the television personality provided a statement to Page Six. He asserted his daughter was attempting to ruin his wedding because she was being manipulated by former associates.