Ceaser Emanuel Says Daughter Is a Liar and Doesn't Deserve Anything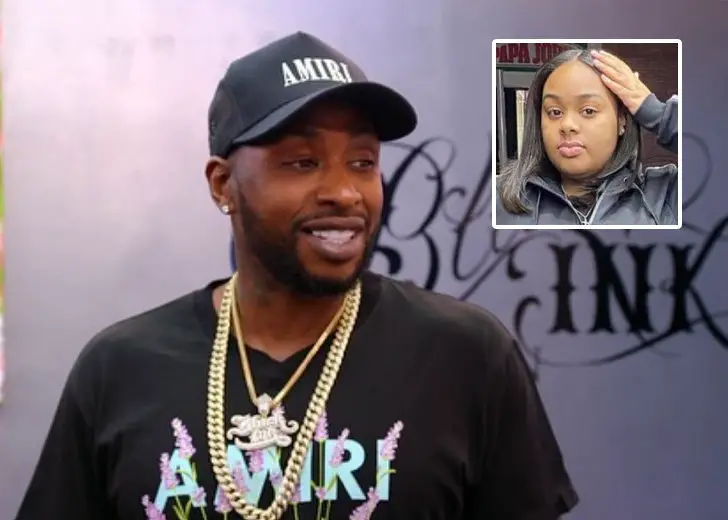 Black Ink Crew star Ceaser Emanuel has never had a good relationship with his daughter, Cheyenne Emanuel. And things got uglier when she levied abuse allegations surfaced against him in 2021.
Until April 2022, Ceaser was on the defensive as Cheyenne and her mother, Crystal, were on the offensive. He was only defending himself, denying the accusations against him.
Now, however, he has called his daughter out, saying a few unsavory things about her on Instagram.
Ceaser Emanuel Calls Daughter 'Undeserving'
In early April 2022, Love & Hip Hop star Lil Scrappy celebrated his daughter Emani Richardson's birthday by gifting her a new Audi. This made headlines, and many Instagram pages shared the wholesome moment.
However, in one of those Instagram posts, someone saw a chance to take a dig at Ceaser. They said that he should be taking notes from Lil Scrappy on how to treat his daughter and tagged his IG on the comment.
Ceaser noticed the nasty comment and hit back with some strong words.
He responded, saying Emani deserved everything she was getting from her parents and that for his daughter, the same was not the case.
"My daughter doesn't deserve sh** with her lying a**," he strongly suggested.

Ceaser Emanuel made unsavory comments about his daughter, Cheyenne Emanuel, in April 2022. (Photo: Hollywood Unlocked/Instagram)
Further, he also asked the user not to call him out like that again. "please don't at me again or I will get disrespectful. You don't know me," he added.
Ceaser Emanuel's Physical Assault Allegations
The drama began in 2021.
Ceaser began his 2021 in the worst way possible. Cheyenne, his then-16 years old kid, accused him of physically abusing her during an Instagram live session in January 2021.
By her accounts, the assault had happened three months prior at the time, which means the incident occurred around October 2020.
She claimed that Ceaser dragged her out of the shower while she was naked and punched and stomped her for merely not doing the dishes. Further, he allegedly even broke down two glass doors to get to her while she was showering and threw a speaker at her head.
In the same IG live, she accused Ceaser's girlfriend, Suzette, of doing voodoo on her father.
A while later, Cheyenne took to Instagram stories to address the incident for "the last time."
"The level of disrespect from my pulling me out of the shower then beating me while I was naked is a problem, period!!" she wrote. "I have no reason to fabricate a story. It's a shame that because he's on TV that people would think it is okay to kick me, punch me, and stomp me like I'm a dog in the street."
Crystal, too, added her side of the story. She said Cheyenne had woken her up at 2 AM that night, crying and telling her father had "beat her."
"This has psychologically damaged my child," she said in her writing.
As she was in another state that day, she had "no choice but to alert the authorities" and booked a flight immediately after to get back to her kid.
Soon after this, Ceaser put out a statement denying all accusations.
"My daughter Cheyenne and I are not on great terms. However, I would never physically abuse her. I have only done what many parents would have when their child has crossed the line and that is discipline my child," his statement read.
Further, he also called her the only heir to his Black Ink Tattoo studios and said she was "just having a hard time adjusting to no longer being the only child and having to share her father."
In May 2021, Crystal revealed Ceaser had sent her a cease and desist letter to stop her from speaking about the incident. She also alleged he was using Cheyenne for a storyline on the show.
Cheyenne later opined that her father would never send a legal order to her and her mother if he never did what she accused him of.
Crystal, just days later, filed sole legal papers herself. She requested the court stop Ceaser from contacting Cheyenne or coming within ten miles of her.
Things then went to court. Crystal argued Ceaser's actions had caused her daughter mental and emotional stress and filed a motion of contempt against his legal team.
Ceaser, around that time, was hopeful about repairing his relationship with his kid. With the recent comments, though, it seems like all bridges have been burned.