Cassidy Gifford Had Two Weddings With Her Husband Ben Wierda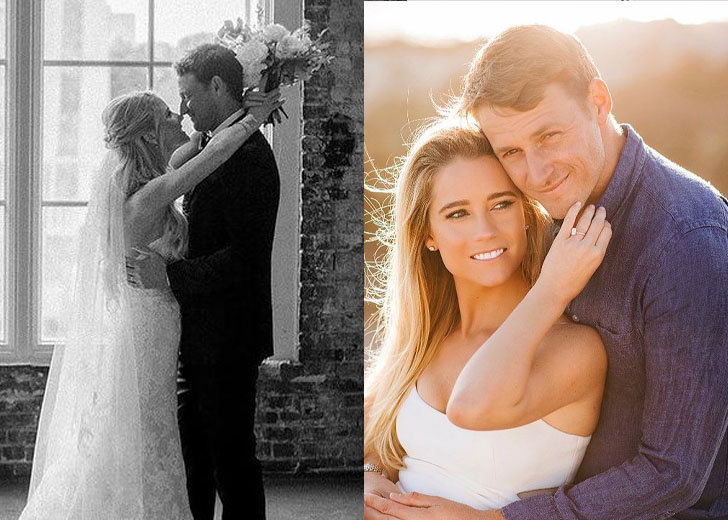 Cassidy Gifford tied the knot with her husband, Ben Wierda, in an intimate ceremony in June 2020.
It was a spontaneous plan, and she revealed she bought a sundress just two days prior to the big day as her wedding dress.
The pair had initially planned to hold their wedding in Santa Barbara in June of the same year but had to cancel it because of Covid.
Gifford and Wierda went through with it in the same month, though it was with fewer guests.
Gifford and her husband drove to his native Michigan and got married in his backyard.
The plan was decided on suddenly, and the duo had little time to prepare.
In fact, the actress revealed she and her husband didn't even wear shoes during their wedding.
However, Gifford and Wierda didn't want to keep their friends and loved one's away from celebrating their marriage and planned for their second wedding.
Unfortunately, because of the pandemic, their plans kept on getting postponed, until finally, they could get married for the second time around September 2021.
Cassidy Gifford And Husband Ben Wierda Held A Second Wedding
Gifford and Wierda threw a second wedding ceremony at Acme Feed & Seed in Nashville, where the pair had settled for their original Santa Barbara wedding plan.
She donned a Monique Lhuillier gown for her wedding dress and her mother, Kathie Lee Gifford, opened up about her daughter's big day.
Kathie said the second ceremony was very important because of how simple the first one had been.
It was wonderful for so many different reasons. Number one, she finally got to wear that glorious Monique Lhuillier dress that I pair for… the last time I saw Cassidy do her vows she was wearing a $30 dress off-the-rack, barefoot, at her husband's family farm in Michigan.
Gifford shared a few black and white wedding pictures from the ceremony via her Instagram.
Cassidy Gifford And Ben Wierda
Gifford and her husband met for the first time when he was 13 and she was 10. Their moms met through a mutual friend and their families grew close.
She described his sister, Annie, as one of her best friends. Wierda was also close to Gifford's brother, Cody.
In fact, he served as Cody's best man in the latter's marriage with Erika Brown in September 2020.
However, while Gifford and Wierda were "always best friends" they didn't start a romance until after her father's death in 2015.
Their families went to Israel in 2016 and he said he loved her while on a hike.
Gifford shared their relationship progressed quickly.
It was only after seven months of dating, which I know sounds very quick, but at that point, we already had done so much life together and knew each other so well for so long. Once we started dating, it was kind of a no-brainer for us.
The couple got engaged in November 2019 and the news was broken by her mother via an Instagram post.
Gifford also showed off her engagement ring alongside her sister-in-law in Brown's Instagram Story.