'Conqueror of My Heart' — Cassady McClincy's Boyfriend Uploads Cute Posts on Her Birthday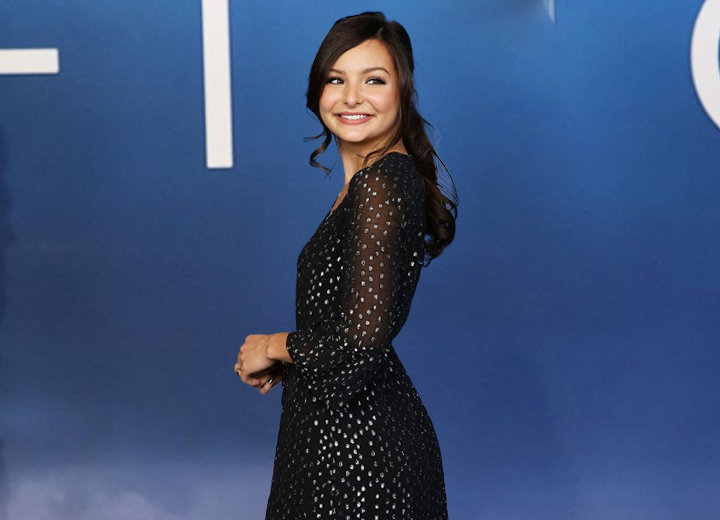 Interest in Cassady McClincy, star of shows like The Walking Dead and Castle Rock, and her personal life is not a new thing. Her fans have been looking for clues on the internet about her dating life since she first broke into the scene almost a decade ago.
McClincy had, however, always maintained her privacy. But now, it seems like she is finally opening up on social media about her love life.
In early June 2022, she hinted at a romance with another actor on her Instagram. And now, her boyfriend has finally made things official on her 22nd birthday — September 1.
Cassady McClincy's Boyfriend Makes Their Relationship Official
On September 1, 2022, Cameron Roberts, a theater actor, took to Instagram stories to upload a few cute pictures on the special occasion of McClincy's 22nd birthday. His reveal was progressive and progressively funny.
"happy birthday to the only person in the world who's [sic] smile makes this view seem minescule," Roberts wrote on the first of his four stories on the day. These words appeared over a video that showed McClincy enjoying a beautiful scene from a lakeside.

Cassady McClincy's boyfriend Cameron Roberts's birthday post for her. (Photo: Cameron Roberts/Instagram)
Presumably, it was he who shot the video. He also tagged her on the story.
The second story was just a picture of her climbing a hill. "conquerer of mountains," he described her here. This picture was only the set-up for his following and self-admittedly "cringe," story.
"but mostly, conquerer of my heart..." he wrote in his next story, which was self-admittedly "cringe."

Cassady McClincy's boyfriend Cameron Roberts's post making their relationship official. (Photo: Cameron Roberts/Instagram)
The fourth and final story was just a P.S. kind of story. "Oh and rivers," he wrote on a picture of her with a river and a bridge in the background, implying McClincy was also a conqueror of rivers. The picture was supposed to go earlier in the sequence.
With these funny, cute posts on her birthday, he confirmed they were dating. This was as far as he went in revealing their relationship.
However, their Instagram activity provides a little more insight into their relationship.
How Long Has Cassady McClincy Been Dating Cameron Roberts?
If the couple's Instagram posts are any indication, they have not been going out for that long. However, maybe they only now revealed their relationship despite having been together for a long time.
Whatever the case may be, the first post hinting at a romance between them came on June 14, 2022, on McClincy's Instagram. She did a 10-photo dump that day, with most of the pictures showing the two together.

Cassady McClincy with her boyfriend, Cameron Roberts, in June 2022. (Photo: Cameron Roberts/Instagram)
The last one was particularly intimate — the two were floating together on what looked to be a small boat together at a lake.
It was then his turn to post pictures with her, which he did on July 1, 2022. He, too, uploaded 10 pictures, many of which showed them together.
Then, on July 10, 2022, he made a birthday post for him. "Happy Birthday Cam!!!" she wrote alongside a picture of Roberts leaning against what looked to be a train window.
Neither of them has made a dedicated post about one another since his birthday, except for his birthday stories for her.