Where is Cas Anvar now after Sexual Harassment and Assault Allegations? | Latest News About Verdict Inside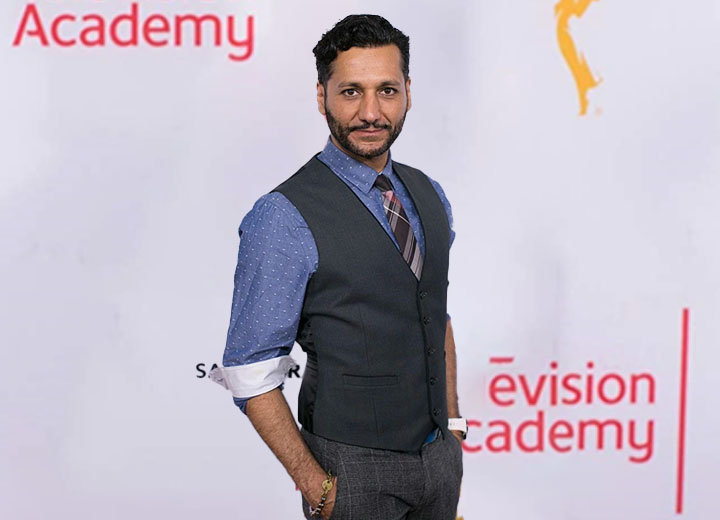 The content includes references to topics such as sexual assault. Reach out to the National Sexual Assault Hotline (1-800-656-4673), Victim Connect Live Chat (victimconnet.org), and National Teen Dating Abuse Helpline (1-866-331-9474) if you have ever been taken advantage of.
Cas Anvar went from an unknown actor to an international star over the last four decades. 
He rose to popularity after appearing as Kambiz Foroohar in the Cruise/Wagner film Shattered Glass (2003), and since then has appeared in a wide variety of TV shows and movies. 
However, he is probably most well known for playing the Martian Navy pilot, Alex Kamal, in the fan-favorite TV series The Expanse, which premiered in 2015 and ended in December 2022. The show's plot was derived from the series of novels of the same name written by  James S.A. Corey (Daniel Abraham and Ty Franck). 
Amazon almost canceled the show, but slowly the series garnered a solid fan base and lasted till season 6. Fans had expected season 7 to happen and many enthusiasts noted that the ending didn't exactly match the nine-book series. The show's showrunner Naren Shanker revealed to io9 that Amazon and Alcon Television decided to cancel the series based on financial considerations. 
And for Anvar, he didn't even make it to season 6, and its finale, which was concluded in Season 6 Episode 6 (Babylon's Ashes). He only managed to work till season 5. And many believe he might have appeared in the final season if multiple women had not accused him of sexual harassment and sexual assault. His character, Martian pilot, Alex Kamal, was killed in the final episode, which was a plot that didn't occur in the books. 
That's why many argue that his character was removed after Alcon Studios announced they were running an official third-party investigation on the matter. But given the fact that the filming of season 5 had already wrapped up before the allegations against Anvar by co-workers and fans (some minors) came to light, it was less likely that the entire plot related to Anvar was filmed in a short period of time.
Still, many have theorized that only the plot of his character's death was done via re-shoots.  However, Shanker didn't noded to the theory when asked. 
In this article, get the latest coverage about how his role on The Expanse ended, and also find out if his case got a verdict in the court.
Cas Anvar's  sexual harassment and assault allegations explained
In June 2022, the actor was accused of sexual harassment and sexual assault by a variety of women on Twitter and other platforms. Prominently, the allegations got more spread in a Reddit thread.
According to reports, over 30 women claimed that Anvar sent them inappropriate messages and photos or assaulted them at conventions in the past. 
It all started with a tweet from Twitter user @Lorie_o, a cosplayer, and gamer who claimed:
"While we're throwing out the garbage, toss Cas Anvar onto the pile for targeting female Assassin's Creed fans. I have two friends who told me he aggressively pushed them to meet up with him. One was creeped out and said no. The other he assaulted," she tweeted. 

The Expanse star, Cas Anvar, faced sexual assault allegations. (Source: Instagram)
Another Twitter user said the actor pressured her into coming to his hotel room at a convention when she was 17. He then fed the victim alcohol, tried to convince her to take her clothes off for a massage, and groped her.
After that, he allegedly told her he would give her money for a cab if she kissed him.
One of the victims who came forward included an actress who worked with Anvar. Her allegations were corroborated by a former VFX coordinator from The Expanse.   
Anvar's cast members from The Expanse including Dominique Tipper, Steven Strait, Wes Chatham, and Frankie Adams voiced their concern over the allegations and tweeted their support. 
What Happened to Cas Anvar?
After the aftermath of the allegations, the producers of the sci-fi series, Daniel Abraham and Ty Franck revealed that an investigation was underway, 
"So one of the core cast of #TheExpanse has been accused of sexual misconduct. We passed these serious accusations onto the studio, Alcon. Alcon has engaged an independent firm to investigate this matter and takes these allegations seriously. I appreciate Alcon treating this matter with the gravity it deserves," Abraham wrote. 
A further statement from the account under the duo's pen name, James S. A. Corey, added that everyone was fully committed to the truth. 
Meanwhile, a statement released by Anvar claimed he would make himself "fully available to participate" in the investigation so that he could refute these very serious claims. 
However, there have not been any updates on what happened to the sexual assault allegations ever since the initial buzz. It seems like the allegations didn't make it to the court. Even the verdict of the third-party investigation launched by Alcon Studios hasn't been made public to this day. 
And seemingly so, Anvar has fallen off the radar as he has not appeared in any new projects or any public appearances. His last Instagram post from his account @casaanvar is dated 20 June 2020, and his Youtube hasn't also been not updated since May 2020. 
There also hasn't been any latest news or update related to Anvar since 2020 and it seems likely that he has been living a low-profile life since the allegations. 
In his personal life, before his public disappearance, Anvar was known as being married to his wife Sharon Wix. As of now, there have been no updates on whether he is still married to her. Previously, he was married to Aprile Joy Lyon. He has a son named Andrew Sanderson.