Inside Cary Elwes' Family Life with Wife and Daughter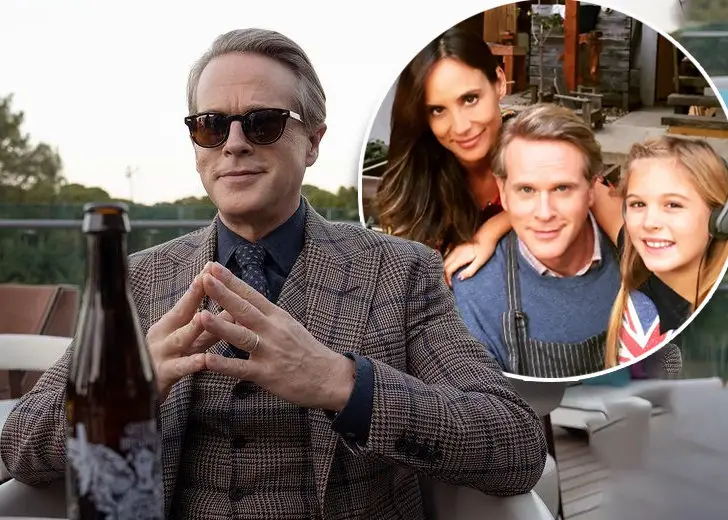 Food can bring people together unlike anything else and Cary Elwes and his wife Lisa Marie Elwes's married life is a prime example of this.
The Stranger Things actor met the love of his life during a cooking competition more than three decades ago.
The affair that a chili cook-off started is still going strong and the couple now has a high-schooler and an Instagram full of cute posts to show for it.
How Did Cary Elwes Meet His Wife Lisa Marie Elwes?
Cary's love story began in Malibu, a place he has always loved living in.
It was 1991 and Cary was taking part in a Chili Cook-Off in the beach city. And as fate would have it, Lisa Marie happened to be at the event, too.
The actor was immediately enamored of her. And he went on to shoot his shot.
Cary happened to have a handful of tickets for carnival rides in his arsenal. He approached his now-wife with them and invited her to join him for a fun time.
She agreed, and they apparently bonded over the rides. A couple of months later, they were officially a thing.
They dated for around six years before taking the next step in their relationship. In 1997, the couple announced they were engaged.
Cary chose Paris in the winter of December to get down on one knee and propose to her.
Then came their wedding.
Cary and Lisa said their vows on June 25, 2000, a day which they now celebrate every year with their daughter.
Cary Elwes Has a Daughter with His Wife
After about six years of getting married, Cary and Lisa finally decided they wanted to start a family. And he did so in Malibu.
They welcomed their daughter, Dominique Elwes, on April 23, 2007. She was born on a Tuesday at 10:41 p.m. at Cedars Sinai Medical Center in Los Angeles weighing in at 7 pounds and 2 ounces.
Dominique is now 14 years old and already has great things going for her.
She is just a high schooler, having started high school back in August this year. But other than that, she is also an aspiring model.
Though she has just nine pictures on her Instagram at the time of writing, she has already worked with professional photographers.
Her parents are proud and supportive of her attempts at modeling, too.
"Our baby girl is growing up!" Cary gushed about his daughter's modeling accomplishments in August 2021. "So proud of you."
She features frequently on Lisa's account as well, where she receives a lot of love in the captions.
Lisa Marie Elwes Loves to Revisit the Old Days with Husband Cary Elwes
Cary and Lisa went on their fair share of red carpet events back in the day. And Lisa loves revisiting their old pictures.
Her Instagram is filled with throwback pictures from the 90s, where they are seen either just by themselves or with other celebrities.
Cary, too, apparently likes to remind her of the old days — particularly of his Princess Bride days.
In his book As You Wish: Inconceivable Tales from the Making of The Princess Bride, he admitted to still using the line "as you wish" from the movie while talking to his wife.