'Something beyond Pain' — HGTV's Carmeon Hamilton Mourns Death of Her Husband Marcus
He succumbed to his injuries from a motorcycle accident.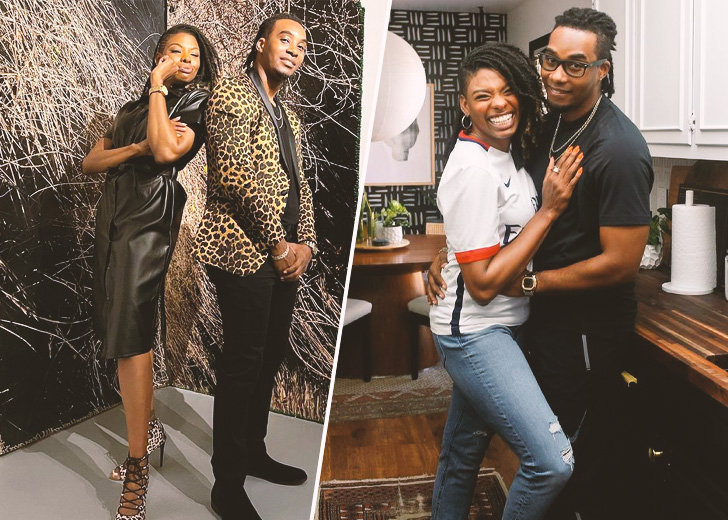 Interior designer Carmeon Hamilton lost her husband of ten years, Marcus Hamilton, after a tragic motorcycle accident on August 28, 2021. 
She shared the heartbreaking news on Instagram, revealing the Metropolitan Police Department alerted her that her husband, 37, succumbed to his injuries from the mishap. 
"It is with deep sorrow and an eternally broken heart that I tell you that the love of my life, Marcus Hamilton, has passed away," Hamilton wrote in the first sentence of her caption that accompanied a monochrome picture of her late partner. 
Then, the HGTV star expressed her sorrow, stating the death brought her something beyond pain, something she couldn't describe. Hamiltons shared she was missing a part of herself, and the void was growing every second.
The television personality also talked about their only son, Davin, who started 7th grade in August 2021. She remarked she wasn't able to figure out the next step for herself and her kid.  
Carmeon Hamilton Receives Massive Support
After expressing her immense pain, Hamilton shed light on the tremendous support she was receiving from her friends and followers at the moment.
The mother-of-one recounted how a wave of support came amidst the pain. She stated her supporters were the reason she could assemble enough strength to put her words in writing. 
Hamilton thanked all the supporters and followers for being a part of her journey.
Then, at the end of her lengthy write-up, she requested nothing but grace and privacy as her family "navigates through the extraordinary loss."
Fellow friends and HGTV stars rushed in to pour their grief and support in the comment section.
Interior designer Tiffany Leigh expressed her sadness, writing, "I am so sad to hear about Marcus Carmeon. I'm sending so much love to you and Davin. Your love was incredible to witness."
Likewise, renovation expert Julia Marcum penned, "This is devastating. I'm so sorry Carmeon."
Just a day after the heartfelt post, her friend and interior design blogger Shavonda Gardner took to Instagram stories to update everyone about Hamilton's situation. 
Gardner remarked Hamilton was leaning on a close circle of support and thanked everyone for the outpouring of love.
She also disclosed that they hadn't put up a GoFundMe campaign, but had organized a Meal Train to help the grieving family. 
At the end of the update, Gardner mentioned how Hamilton was reading every comment and drawing strength from their love and support.
Hamilton and Marcus had been together for 15 years, since August 2006, and they had been married for almost a decade.
In May 2021, the Memphis-based designer had disclosed her plans to get married again. "I hope you guys are ready for this planning journey," she wrote in an Instagram post, revealing they would renew the vows within months.