Scott Mcgillivray — Meet the Man Who Sets the Rules in 'Scott's Vacation House Rules'
Scott Mcgillivray got into the real estate business when he was in university.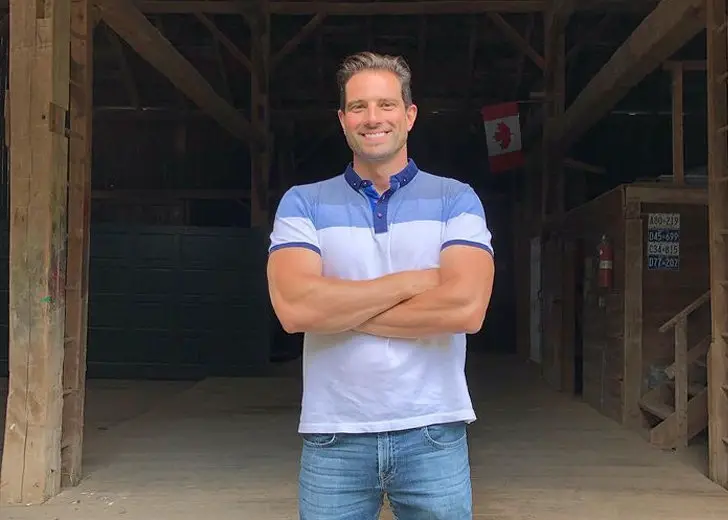 The renowned Canadian real estate influencer Scott McGillivray is a man of many talents. He serves as a television host, entrepreneur, investor, author, and educator.
McGillivray rose to prominence as the co-host of HGTV's home renovation reality show Income Property, which aired for 10 seasons between 2008 and 2016. In addition, he also hosts the shows like Moving the McGillivrays, Vacation House Rules, and Scott's House Call.
But there's a lot to learn about the man who has left a good impact on homeowners and aspiring investors for more than a decade. So, scroll through as we bring you a detailed report about his beginning, career, as well as his personal life.
His Slit into Real Estate
Speaking with Hoss magazine in February 2015, McGillivray opened up about his inspiration behind starting a real estate and house remodeling business.
The TV host shared he got into real estate when he was in university, "I was a Bachelor of Commerce and Business student and in my third year, I was struggling to find a topic to do my final midterm paper on, and you know I was looking at all the businesses I didn't know, make a business plan and analyzed supply and demand gaps."
He continued explaining that he was simultaneously looking for a place to live, but he had difficulty finding a property. And that is when he realized it could be a good business to start.
Afterward, McGillivray put all his energy into analyzing the plan, doing the numbers, and interviewing people in the industry.
"When I was sitting down with the mortgage broker, actually doing a case study, I got pre-approved for a mortgage and that's when I realized I'm like I could actually do this," he added.
He then used part of his student loan as a down payment to invest in the properties and, later on, rent them to students and other people looking for a house.
His hard work eventually gave results, as he had 25 properties when he was 25 and became a licensed contractor by the age of 26.
Reality TV Career and New Show 2021
After establishing himself as a licensed contractor and a real estate businessman, McGillivray set foot into the television industry circa the mid-2000s. 
According to his profile on HGTV's website, he has starred in over 300 episodes of television, being the top-rated HGTV star in the US and Canada since 2008.
Most recently, he is the face of HGTV's new show Scott's Vacation House Rules, also named Vacation House Rules. He co-hosts the show with interior designer and reality TV star Debra Salmoni. 
The show aired its second season between June 2021 and August 2021. The show has officially been picked up for the third season as well.
Married Life with Wife and Kids
The successful TV personality and entrepreneur also manages an equally happy household. McGillivray has been married to his wife, Sabrina McGillivray, since 2009.
They tied the knot after dating each other for some time. They first met on a beach while on vacation then subsequently bumped into each other at a party, and eventually started dating.
The McGillivray couple shares two children, both daughters — Myah and Layla. They occasionally make appearances on their father's show.
The whole family also starred in the reality show Moving the McGillivrays, a series focused on the McGillivray family building their forever home.