Does Candice Patton Have a Husband? A Peek into 'The Flash' Star's Love Life
A closer look at 'The Flash' actress Candice Patton's relationship history.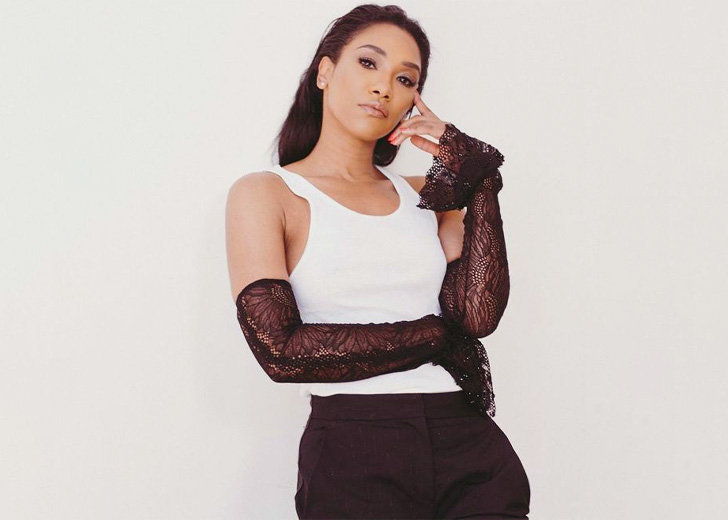 Actress Candice Patton was born on June 24, 1988, in Jackson, Mississippi, United States. She is best known for her role as Irish West-Allen in The CW's The Flash. She had also made frequent cameos as the character Tori in the BET series The Game.
The actress graduated from Southern Methodist University in Dallas, Texas, before pursuing a career in acting. Her big break arrived in The Young and the Restless after she won a talent contest hosted by CBS organized for university students.
After being noticed on the show, Patton got her acting break in 2008 with a significant role in the web series, Sorority Forever.     
In her 2015 interview with Glamour, Patton explained how she was "so single" that she had to keep all of her options open. However, later, as per many media reports, she was understood to be involved in relationships with multiple people at different times. 
According to claims made by The Netline in their May 11, 2021 article, she is understood to be single in recent days. However, we must take these reports with a pinch of salt, as only Patton can affirmatively confirm if she's single or in a relationship.
A Look At Candice Patton's Dating History
Up until now, there is nothing to suggest whether Patton is vested in a committed long-term relationship. The actress isn't known to be married thus far and therefore has no husband or spouse. 
However, in the past, Patton's name has been associated with other celebrities, and her apparent love life has been a topic of online gossip. 
So, if we are to draw a timeline on her relationship history, we must start our narrative from the year 2015 when in the interview Glamour, she was quoted saying, 
I'm so terribly single. I have been single for so long. It's so hard to meet people. It's terribly hard. I never see the guys in Canada because I'm always working. I'm definitely looking!
From this, we can draw a clear picture that her hunt for a boyfriend began six years ago. Fast forward to four years, and the pretty actress was in the news for a relationship.
In 2019, she was linked with NBA star JR Smith, formerly of the Los Angeles Lakers. And later, an Instagram post led audiences to believe that Rick Cosnett was her boyfriend.
Candice Patton and JR Smith
Smith, who was married in 2016 and a father to three kids, was rumored to be Patton's boyfriend after they were seen together at a Halloween party in October 2019, as per People.
Smith's closeness with the popular actress nearly broke his marriage with wife Jewel Smith. The drama took a great leap when allegations surfaced that Patton was living with the basketball player.
In 2020, when things became heated between Smith and Patton, Jewel posted a video on her Instagram related to her husband and Patton, accusing them of having an affair. She said,
My husband, he's hurting and Candice, she's hurting… For her to go out here, Father God, and seek a married man, I just pray that you give her grace and mercy through all of this.
In response to the viral video, Smith revealed that he'd been separated [at that time] from his wife for four months. The reason for Smith's short-lived separation from his spouse was rumored to be his affair with Patton.
Even after both Jewel and Smith had reconciled and were seen together at their daughter's birthday party, the shooting guard was still seen being flirty with Patton on her social media by still liking her pictures and commenting with naughty emojis. 
This has led people to speculate that there is more to what meets the eye.
Patton's Rumored Boyfriend Rick Cosnett 
After the fiasco with Smith started getting quieter, the high-profile celebrity was once again in the limelight. One picture that Patton posted on her Instagram in April 2019 sparked dating rumors with the actor Cosnett. 
In the picture, Patton can be seen standing close to The Flash actor. An unknown lady can be seen taking the selfie while the two stood at the back. After much speculation, both Patton and Cosnett confirmed they were just friends, killing the rumor prematurely.