Colombian Singer Camilo and Wife Evaluna Montaner Expecting First Baby
Camilo announced he and his wife were expecting their first child.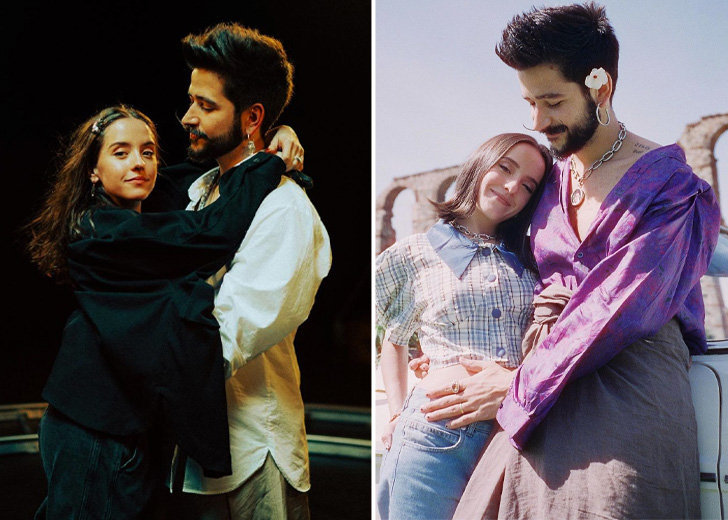 Columbian singer-songwriter Camilo and his wife Evaluna Montaner are expecting their first child. The couple shared the news through the music video of their song 'Indigo', which will also be their first child's name.
Camilo had also taken to Instagram to talk about his wife's pregnancy. He shared a picture of her baby bump alongside a snap of the moment their family learned of the duo's impending parenthood.
The caption for the post read, "Verified And now everything smells and tastes better… WE ARE GOING TO BE PARENTS! We couldn't wait to share with you the most beautiful news we have received. God chose us to be Indigo's parents and we feel very fortunate to see them arrive and flourish!"
Camilo and Evaluna learned of their pregnancy in the Dominican Republic. The pair were on tour together, along with their extended family.
Camilo And His Wife
Camilo and Evaluna met for the first time in 2015 when they were hired separately to host an event in Bogota, Colombia. Following their first meeting, he wrote the song 'Medialuna' for her.
Evaluna showed the song to her Latin icon father, Ricardo Montaner, who signed Camilo to his HAMM label.
Camilo and Evaluna began making music together, often traveling together and spending time with each other's families. After three years together, the two got engaged in August 2018.
Two years later, Camilo took Evaluna as his wife on February 8, 2020, in front of 350 guests in Miami, Florida. Her father, Ricardo, walked her down the aisle, and she shared a dance with Camilo to her father's 2002 hit song, 'Si Tuviera Que Elegir.'
Camilo took to Instagram to mark the big day, writing, "Camilo and Evaluna. Forever. The tribe is complete."
A month after the wedding, Camilo and his wife released their first collaboration, 'Por Primera Vez.' The music video for the song featured moments from the pair's wedding.
Camilo later expressed his happiness at their first collaboration, calling it the collaboration of his dreams. "It's the collaboration of my dreams. I'm singing a song with the woman to whom I write all of my songs."
Evaluna shared similar sentiments, saying she was happy that people would know her and her husband better because of the song and its music video. The couple continued sharing their journey through the music videos of his projects.
In the music video of 'Favorito', Camilo and Evaluna shared moments from their honeymoon to French Polynesia. The singer shared more of his life with his wife in the music video of 'Vida de Rico' after he and Evaluna moved into their first home together.
We've been sharing with everybody the different chapters of our story, since we met, from when I fell in love, when we got engaged. When we got married, we wrote a song about it. When we went on our honeymoon, we made a music video about it. When we bought our first house, we did a music video and a song about that.
Camilo has continued with sharing his life through his works, and it's the same reason he made the announcement regarding their pregnancy through his song 'Indigo.'