Camila Cabello Responds to Her Nip Slip Video Going Viral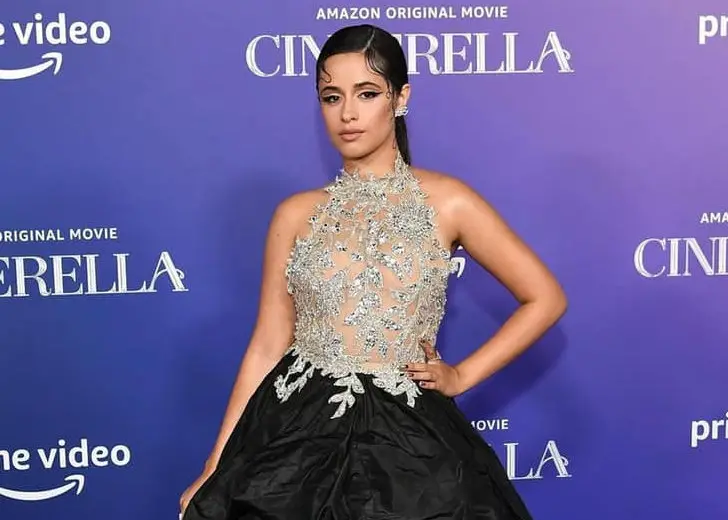 Camila Cabello might have had a wardrobe malfunction on national television, but fans couldn't help but applaud how the songstress kept her calm despite the incident. 
Not just that, she later took to TikTok and made a humorous remark on the nip slip incident. 
The 'Never Be the Same' singer ended up accidentally flashing the hosts of BBC's The One Show during an appearance on Monday while she was there to promote her new single 'Bam Bam.'
Camila Cabello's Virtual Wardrobe Malfunction
The virtual interview was going as usual on March 7, 2022, until she stood up to perform her favorite dance move from her new single at the behest of a fan from Twitter. 
Cabello was clad in a pair of light wash jeans and a 70s-inspired printed red button-up blouse for the interview. 
When she stood up to perform the dance step, she casually mentioned that she had kept her pants unbuttoned for the virtual appearance. (via Us Weekly)
"I actually undid one of my pants because I just had a sandwich and I gotta make it easy for myself today," she said before securing the buttons on her pants. 
Once that was done, she began to groove to the "step step step hit" salsa beat, and suddenly her top slipped off her shoulder, flashing the hosts with her right breast. 
"I just flashed you," Cabello casually said before completing her entire routine perfectly.
In all honesty, if one hadn't seen the "flashing," they wouldn't be able to tell something was wrong based on her demeanor after the fact. 
After she completed her dance routine, the songstress even quipped:
I hope you didn't see nipple.
"There was a bit of a wardrobe malfunction. I don't know what I saw, there was a flash of something," Alex Jones, co-host of The One Show, chimed back.
Ifs and Buts
Cabello took to TikTok to address the nip slip later that day. 

Camila Cabello addressed nip slip over a video (Source: TikTok)
Dressed in a gray baseball t-shirt, the lip-synced to Muni Long's song 'Time Machine,' while the onscreen caption read, "When my stylist asked me if I wanted nip covers and I said no."
Besides the obvious nip slip incident that put 'Bam Bam' on headlines the world over, Cabello's recent breakup with global icon Shawn Mendes was also one of the factors that make the song memorable. 
Camila Cabello & Shawn Mendes' Breakup
A source with HollywoodLife confirmed that the single was "absolutely about her breakup." 
Reportedly, Cabello had realized that saving the relationship was no longer an option, and the song was meant to be a goodbye to her former sweetheart. 
"Camila knows that reconciliation is no longer on the table and she wrote this song as a sort of goodbye ballad to him," the source professed. 
More than that, though, the song was to let her fans know she was okay and that she was ready to move on from the breakup. 
That being said, she admitted in another interview that she had nothing but love for her ex-boyfriend. 
"I feel like there is literally nothing but love for him," she claimed. "And this song is mostly just about like…okay, how do I make a song that shows the cycles of love and life?"