Camila Cabello And Her Mother's Struggles as Immigrants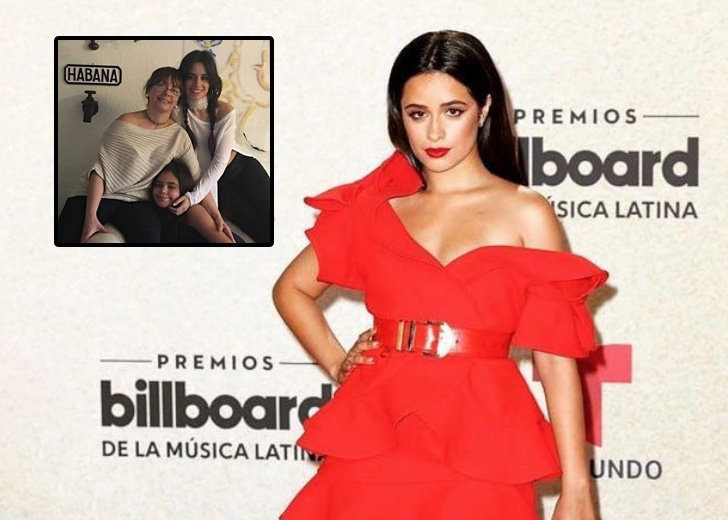 'Havana' hitmaker Camila Cabello is one of the most successful musical artists currently active. Throughout her career, she has released dozens of hit songs and amassed a huge fan following worldwide.
Cabello, whose parents immigrated to the US when she was still a child, started their life from rock bottom and made a place for themselves in their new home.
The singer has since shared the story of her migration and the struggles her family faced in the early days in an essay on PopSugar.
Camila Cabello's Parents Migrated to the US
Cabello, who was born in Havana, Cuba, was seven years old when she crossed the border with her mother to come to the US.
She revealed her mother told her they were going to Disney World when they were crossing the border. Cabello and her mother packed little at the time.
"She packed a little backpack with my Winnie the Pooh journal and my doll, and we crossed the border from Mexico to the US," Cabello wrote in her essay.
After waiting for the decision of the immigration officer in a hotel for a day, Cabello and her mother were granted permission to enter the US.
She noted she still did not realize the true situation and was just happy she could finally go to Disney World.
They spent the next 36 hours on a bus to Miami, where they moved into her grandpa's colleague's house. The colleague later became Cabello's godmother.
The 'Senorita' singer's dad joined her and her mother a year and a half later.
Camila Cabello Recounts Her Parents' Struggles
Though Cabello and her parents made their way to the US, their tough times were merely beginning.
Her mother, who used to be an architect in Cuba, began stacking shoes in Marshalls so she could put food on the table for herself and her daughter.
Cabello wrote about her mom's struggles, saying she would go to school at night to take courses in English, all while helping Cabello with her homework.

Camila Cabello with her parents (Source: Instagram)
After they had settled in Cabello's godmother's home, Cabello's mom got acquainted with two Cuban women who, after learning she used to be an architect, said their brother needed someone who worked in Autocad.
"Internally, my mom was like 'Autocad? What the hell is Autocad? We use pencil and paper where I'm from.' But to the ladies, she said: 'Autocad? Of course. Yes, of course. I can do that.,'" Cabello wrote.
"She learned how to use the program in a week and made enough to move us out of my godmother's house and into an apartment."
Like Cabello's mom, her dad started off washing cars in front of Dolphin Mall in Miami when he got to the US.
Eventually, her parents formed a construction company together and named it after Cabello and her sister Sofia.
Cabello has since expressed her admiration and love for her parents on multiple occasions. She also posts about them now and then on her Instagram.