Here's Why Cameron Williams Is Leaving Channel Nine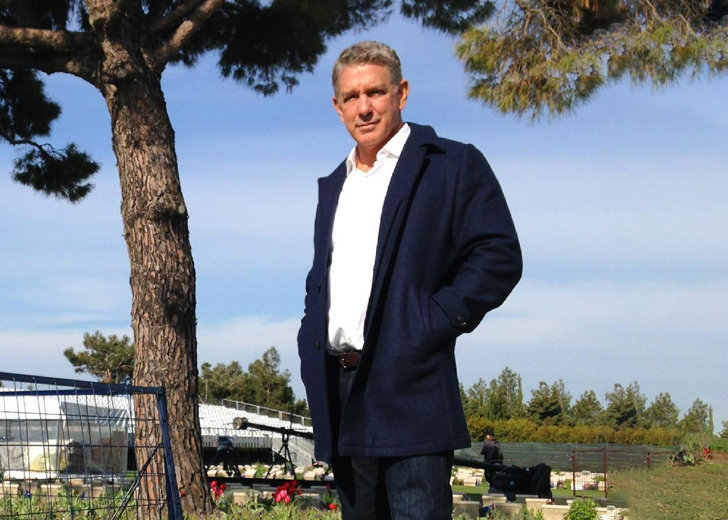 "Leaving the best team in News is difficult and being part of that team, an honor," Cameron Williams said in the email where he declared his resignation to Channel Nine. 
The 59-year-old news bulletin presenter had signed a three-year deal with the network not long ago, but he mysteriously disappeared from his regular slot about three weeks prior to this writing. 
While viewers were eagerly waiting for Williams to come back on the air, the only news they go was that of him leaving.
That's not a baby-faced Cam. THIS is a baby-faced Cam 😂 congrats on 400. It's the rarest honour in rugby league. pic.twitter.com/JMRFsWHU8F — Cameron Williams (@camjwilliams) July 9, 2019
Cameron Williams is Leaving Channel Nine
As per a report from The Daily Telegraph (via Dailymail), Williams announced his departure over an email to staff on Wednesday, March 23, 2022. 
In the email, he cited his "increasingly poor health" as the reason for leaving. 
"It's with a heavy heart I have decided to resign from Nine," the email read. "Leaving the best team in News is difficult and being part of that team, an honor,"
The sports presenter stressed how he had struggled with his health for years until that point, and it was not getting any better. 
"I want to address that now for the sake of a more important team, my family," he wrote diligently. 
After Williams announced he was moving on, Channel Nine's Director of News Darren Wick followed up with an email of his own. 
In his message, Wick restated Williams' departure and informed the channel staff about why he was leaving. 

Cameron Williams on '9 News Sydney' (Source: Twitter)
"Cam is leaving us to focus on his health and then to pursue other opportunities that we look forward to hearing more about," Wick shared. 
He thanked Williams for his contribution to Channel Nine over his years of employment. 
Cameron Williams in Journalism
As per the sports presenter's bio on Channel Nine's website, he was with the network for well over a decade. 
Born in Emerald, Queensland, the Australian native's journalism career began in 1984 with a cadetship at the Courier Mail newspaper in Brisbane.
Shortly after that stint, he jumped over to The Australian Newspaper, where he was assigned sports features and columns. 
Following that, he went on to join the Seven Network in 1998. 
His primary role while on Seven Network was as a presenter, although he was also the host of the 11 am timeslot program Sportsworld. 
The highlight of his time on the network was definitely his 1992 Barcelona Olympics coverage, where he called Matt Ryan's equestrian double gold for Australia.
He joined Fox Sports in 1996, and in his five years there, he anchored NRL on FOX, Dally M Awards, Super 12 Rugby, Wimbledon, Winter Olympics, the Australian Motorcycle Grand Prix, and Fox Sports news.
After a while, as the breakfast announcer at 2HD Newcastle, Williams joined Channel Nine's Today Show in January 2006.
The highlights of Williams' employment at Channel Nine include his coverage of Nine's horse racing coverage, guest reports on 60 minutes, Vancouver Winter Olympics in 2010, and Nine's coverage of the 2012 London Olympics.
Not to mention, he was the one who reported one of Australia's biggest national disasters being, the 2010 Queensland flood crisis, alongside Today Show's Karl Stefanovic.