Busy Philipps Got Her Nickname from Her Parents, or Did She?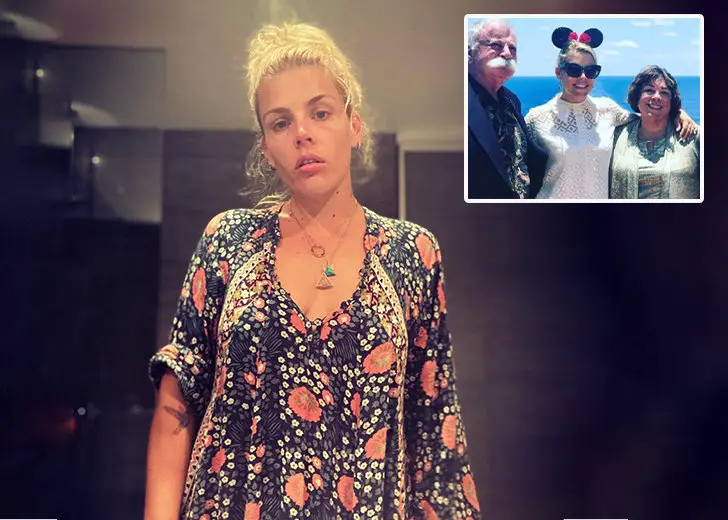 Busy Philipps rose to fame through her acting skills in teen dramas like Freaks and Geeks and Dawson' Creek. Her characters and roles in acting are most of the time orbiting around the best-friend territory. 
Philipps has been interested in acting since she was young. But the family she grew up in had no traces of limelight. 
She was very keen on taking acting classes as a child, and she figured out a way to pave the path into an acting career.
She once pretended to act as a live Barbie doll at a toy convention in her town, and she met the CEO of Mattel, who told her she was extremely talented and would make it big someday. 
Well, it turned out to be true. Busy got the spotlight and now is well renowned. But she didn't always go by the name Busy.
So what was her actual name?
Did Busy Philipps' Parents Named her "Busy?" 
In showbiz, Philipps is known by Busy, but her actual name is Elizabeth Jean Philipps. During her talk show and in her book, she mentioned her parents gave her the name.
She said her parents named her Busy when she was just six months old because she was super active all the time. The actor has been tagging along with the name since.
But there has been confusion regarding whether her parents gave her the name or someone else.
This confusion stirred when Philipps mentioned the name was given by her parents in her late-night talk show Busy Tonight.
But during her book tour, This Will Only Hurt A Little, the White Chicks actor claimed she got it from her babysitter Susie. 
She shed light on the situation and cleared the air on an episode of Comedy Bang! Bang! Philipps said it was her babysitter who named her Busy.
Busy Philipps on Self-care
 As a mom of two, Philipps has juggled her career and taken good care of herself.
In conversation with People, she wants to inspire other women to prioritize their wellness. She partnered with Oui by Yoplait and Essie and launched a special OuiFresh kit sweepstake. 
"I don't do it daily because I don't have a lot of time, but when I can, I like to meditate. I sit up with my eyes closed and do transcendental meditation. Then, working out has been a thing that I've been able to do for myself for self-care because it makes such a difference in my mood and getting endorphins going."

Busy Philipps and her daughters. (Source: Busy Philipps' Instagram)
She was still in college when she acted in Freaks and Geeks. She had unpleasant experiences in the movie industry, but she carved her way, and now she is one of the most versatile talents in the business.
She has written a book, is an actor, hosts a talk show, and is a mother of two daughters. 
In her book, she has shared her childhood memories, how she wasn't the most popular kid in school, and her rise to success, all about her wedding and childbirth. 
Philipps mentioned in her book how her mother's dream shut down in a job interview after a man unwillingly touched her and said she was too pretty for a career. 
In an interview with Guardian, she mentioned having a traumatic incident with her then-boyfriend, who forced her and ripped the skin from her back.
She said she walked down the memory lane while writing her book, and it was "intense."