Burt Jenner and Valerie Pitalo Welcome Their Third Child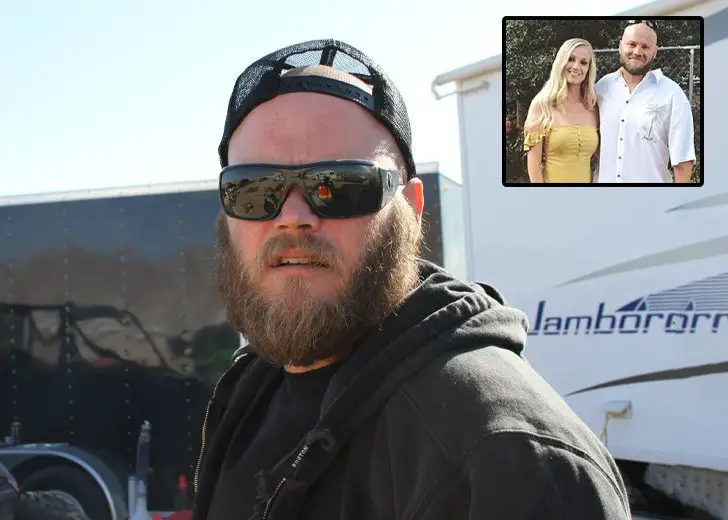 Burt Jenner and his girlfriend Valerie Pitalo welcomed their third child together on March 20, 2022. She broke the news by posting a snap of their newborn daughter on her Instagram.
Pitalo also revealed their child's name in the captions. "Goldie Brooklyn Jenner born last night 03.19.2022 at 11:08pm weighing 10 lbs 4 oz & 21 ¾ inches long!"

Burt Jenner and girlfriend Valerie Pitalo welcomed their third child (Source: Instagram)
Caitlyn Jenner Revealed about Valerie Pitalo's Pregnancy
Caitlyn Jenner, who became a grandparent for the 20th time, also shared about Goldie's birth through Instagram Stories. Posting a picture of Pitalo and Burt's oldest son, Bodhi, carrying Goldie, she congratulated her oldest son and his girlfriend.
Caitlyn was also the one who first revealed that Burt and Pitalo were expecting. In August 2021, she mistakenly let it slip that one of her children and their partner was pregnant.
As she didn't share which of her daughter or son's partner was pregnant, it resulted in many pregnancy rumors.
Many speculated that Caitlyn was referring to Kylie Jenner. The speculations quickly gained traction after people pointed out Kylie had not posted any recent pictures of herself.
However, there was no confirmation of the speculations. The rumors only ended after Kendall Jenner appeared on The Tonight Show and revealed both Burt and Kylie were expecting.
"There's 18 of them now, going on 20," Kendall said of her niece and nephews. "There's two on the way. My brother Burt has one on the way and then my sister [Kylie] obviously just announced hers."
Kylie Jenner Welcomed Caitlyn Jenner's 19th Grandkid
Just a month prior before Pitalo gave birth to Goldie, Kylie welcomed and Travis Scott gave birth to their second child together, son Wolf Webster on February 2, 2022.
However, the reality star later shared she and Scott had decided to change their son's name.
"FYI our [son's] name isn't Wolf anymore," she wrote on Instagram Stories. "We just didn't feel like it was him. Just wanted to share because I keep seeing Wolf everywhere."
Neither Kylie nor Scott have revealed their son's new name.
Burt Jenner & Valerie Pitalo Have Three Kids
Both Pitalo and Burt have shared their happiness at the arrival of their third child. Burt shared a sweet snap of his holding on to Goldie.
Pitalo made a similar post where Burt and his sons could be seen spending time with his first daughter.
"Couple of proud brothers," she captioned the post.

Bodhi Jenner with sister Goldie Jenner (Source: Instagram)
Aside from Goldie, Burt and Pitalo are parents of two other kids — son Bodhi Burton Jenner and son William Jenner.
The couple became parents for the first time when Valerie gave birth to son Bodhi in July 2016. Two years later, their family of three grew larger in July 2018 when they welcomed son William.
He broke the news of William's birth on his Instagram by posting a picture of his newborn son nestled against Pitalo's chest. "She did it," he wrote in the caption.