Will BTS Go On Hiatus? BTS Responds to the Controversy behind Its No. 1 Streak and the Band's Future
BTS has a tough decision to make.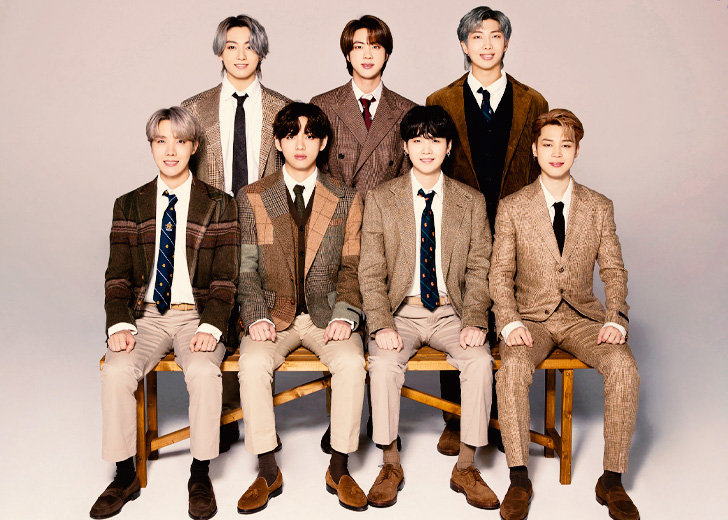 With 2022 just around the corner, South Korea's juggernauts, BTS, have a tough decision to make. In South Korea, all able-bodied Korean men between ages 18 and 28 must serve in the military for at least 18 months. 
However, in December 2020, South Korea's parliament passed a bill where influential people who contributed to cultural status and boosted the economy, such as professional athletes and even K-pop stars, may extend their service until 30. 
The oldest member, Jin, is 28, followed by Suga, 28, J-Hope, 27, RM, 26, V, 25, Jimin, 25, and Jungkook, 23. Unfortunately, Jin might have to enlist soon, meaning that the BTS group will have to do away with a member for many months.  
And if the K-pop megastars choose to serve simultaneously, the group hiatus could last about 18 months. Some stock analysts in South Korea have predicted that this could have a tremendous impact on HYBE, as BTS is the company's primary source of income. 
During an interview with Rolling Stone, the boys opened up about their pending service. 
BTS on Their Military Service
Jin, who will be the first to go on his service, noted that military service is an essential duty to the country. Since the government gave him more time because of his substantial contributions, he will work just as hard and give his best until he is called in for service. 
Diving further into his response, he shared that naturally, if his group members decide to go on without him, which he said is entirely their own decision, he would be sad but will watch and cheer them on through the internet. 
As for Jimin, who considers the group his everything, he noted he does not know what he would do on his own. After spending so many years as part of BTS, his identity has assimilated to that of the group, and he wants to keep the momentum going for as long as he can. 
Elsewhere in the interview, the band also reflected on their bond. Jimin revealed they were so different back in their early days that it led to arguments all the time. But now, he even likes the things he hated, and the time spent together made them a family. 
BTS on Chart Manipulation
Apart from pressures of service, both the group and their agency have been embroiled in a controversy of unethical chart manipulation because of the group's recent chart success of Butter.
Fans of some other competing acts and critics theorized that fans of BTS game the system using tactics like mass purchases of BTS' physical albums. According to Billboard, BTS' singles have topped the music charts despite weaker streaming numbers and radio airplay than other pop acts. 
Of course, both HYBE and BTS do not think this is true, with RM saying it was wrong of people to slam his group and their fans for topping the charts. Instead, he opines that they have a target on their back because of their massive fan base. 
Meanwhile, HYBE explained that BTS' music's impact was shown in many ways and that they are proud of their achievements.