Comedian Bryan Callen and Wife Amanda Humphrey Divorce after 12 Years Marriage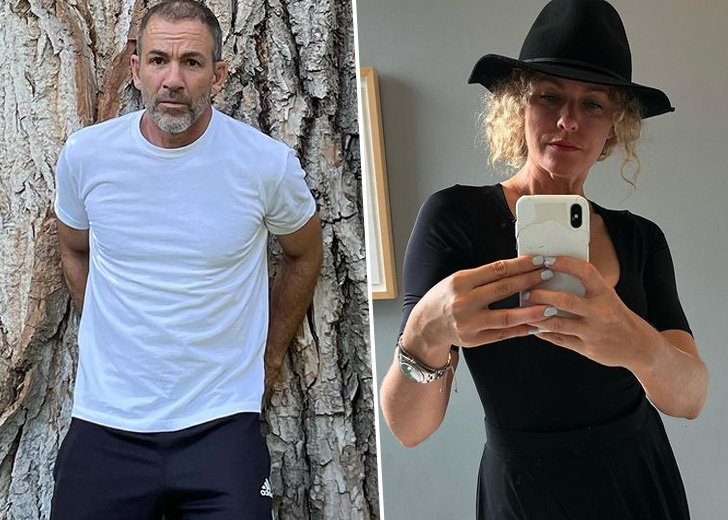 Bryan Callen might have found himself a new love interest. Just last week, the comic shared an awkwardly funny video of himself and a mystery woman chilling on the couch.
When Callen called, "Sup," she replied, "Sup!" That was precisely what the caption read.
Granted, that one post is scant evidence to make a case for newfound love, but it has been well over two years since he separated from his ex-wife, Amanda Humphrey. 
Bryan Callen's Ex-Wife Filed for Divorce
TMZ broke the ice on the news of Callen's divorce back in February 2021. The celebrity news site further detailed that it was Callen's wife who filed for divorce. 
The outlet got its hands on court records that specified that Humphery took the divorce proceedings to court on February 7, 2021, after almost 12 years of being married. 
Callen had tied the knot with his ex-wife Humphrey in October 2008, and in the years since, the couple became parents to two kids: Stella Quinn and Finn Cook. They also had two dogs at home.
Understandably, the kids made the split somewhat complicated. Still, their marriage was apparently beyond redemption. 
Bryan Callen's Divorce Was Finalized by May 2021
It didn't take long for the divorce to run its course. By May 29, 2021, Callen could officially say that Amanda Humphrey was his ex-wife. 
It was TMZ again who got its hands on the documents specifying who got what after the divorce.
As per the outlet, the couple split their assets reasonably. Humphrey settled with the former couple's Santa Monica residence, worth around $3.4 million back then. She also got to keep the leased 2019 Lexus GX 460 Sport Wagon along with several bank accounts.
Callen was left with a Venice home worth around two million dollars, a 2014 Toyota Prius, and a leased Tesla Model S. Callen retained all rights to his podcast: The Fighter and the Kid, along with a few bank accounts.
Bryan Callen & Ex-wife Got Joint Custody of the Kids
The former couple shared joint legal custody and already had a visitation schedule ironed out when they finalized the divorce. 
As for the two furbabies, they were bundled in with the children's visitation schedule. So while the dogs would mostly be with Humphrey, they would go over to Callen's when the kids went over.
The divorce settlements came with spousal support and child support privileges for the ex-wife. Callen would be paying Humphrey $11,496 every month in spousal support and $8,504 per month in child support for the kids. 
Humphrey also got their horse!
Circling to the Instagram post that started this conversation, no one really knows who this mystery woman is. While a new girlfriend remains the best bet, fans had taken to the comments section to poke all sorts of fun at the comic. 
Some made the woman out to be his great-granddaughter. Others were kinder and settled with calling her his daughter. Other guesses included: a nurse and a fan.
Now it can be said for certain that the comedian has moved on from the divorce. In an Instagram video dated April 25, 2021, he even showed off her bicycle.