Bryan Callen and His Dad's Heartwarming Relationship Inspires his Comedy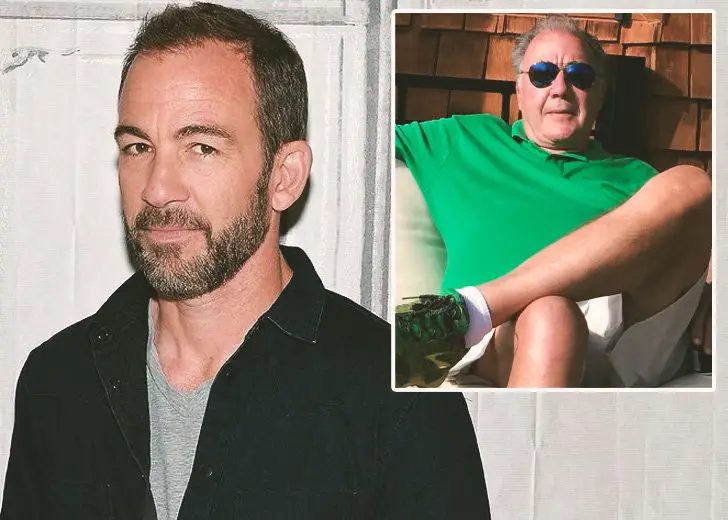 In artistic endeavors like comedy, inspiration can come from anywhere. Luckily for Bryan Callen, he didn't have to go out looking for inspiration; his dad was always a phone call away. 
Bryan has never shied away from putting his father in the spotlight, whether for his comedy or social media feeds. He even put up a special post on his Instagram to introduce his dad to the world. 
Bryan Callen Appreciating His Dad
On June 11, 2016, the famed podcast host put up a snap of his father on his Instagram. The post featured the old-timer sitting cross-legged with what appears to be a can of beer in his hand. 

Bryan Callen's Dad: Big Mike Callen (Source: Instagram)
The dashing dad sported a pair of white shorts and white socks to match, while his running shoes and polo shirt introduced a green palette to bring the outfit together. 
Not to be missed, the mercurial blue shades and the nonchalant smile that added another layer of flair to the man proudly owning his grays. In the captions, Bryan introduced his dad most fittingly:
This is Big Mike Callen. My father. A man who has arrived at who he is.
Bryan Callen's Inherited Values
Singing praises for his father, Bryan penned that Mike was a man who meant nothing but the best for everyone and put everyone in the same bracket when it came to moral worth. 
Being a military man, Mike was also willing to fight for his belief and his nation. Yet, he firmly believed that a person or a country, regardless of scale, defined itself on what they were willing to fight for.
Evidently, the wisened marine instilled quite a few invaluable moral values in Bryan—values that made him into the man he is today. For Bryan, his dad was the man who,
...always cautioned me not to be seduced by attitude over thought. Style over substance. Personality over character. Volume over truth. Maybe best of all this man has never lost his outrage at the injustices in the world.
Bryan Callen's Comedy Inspired by Dad
It's one thing to instill morals and values into one's offspring, and it's an entirely different ballgame to give your son enough content for him to book an entire venue and put up a stand-up routine. 
Bryan's fans might argue that his portfolio is versatile, and he's not always talking about his father, but then again, when he is talking about his old man, he is a proud son.
Whether Bryan is talking about how his dad nonchalantly ate bananas with the skin on or how old timer Mike would catch giant hornets with his bare hands, Bryan makes it a point to paint his father in the best light. 
Not just that, Bryan also frequently gets his father to weigh in on topics he brings upon his The Fighter and the Kid podcast.