Who Is Bruno Tonioli's Partner? Inside Matt Law Dating Rumors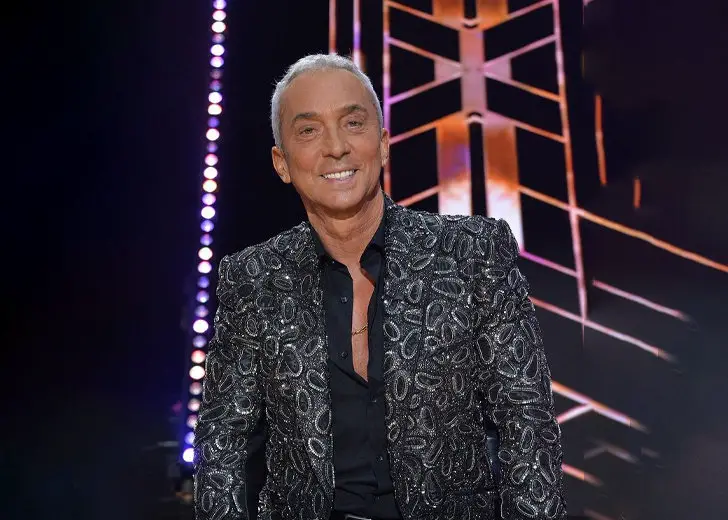 Bruno Tonioli has been fairly secretive about his love life, and as with all things beyond people's reach, rumors around his love life are that much more enticing to the public.
Although it is not certain if the British entertainer has taken a husband for himself, he has been linked with a couple of partners over the years. 
Is Matt Law Bruno Tonioli's Partner?
Back in 2017, Tonioli had been associated with Matt Law. 
The Sun even published an exclusive report claiming that Tonioli was in a "secret relationship" with the much younger British model. 
Admittedly, Tonioli's alleged partner is 32 years younger than him. 
The report suggested that the model was waiting at Tonioli's Los Angeles apartment, waiting for him to return from his commitments on the BBC1 show.
Shortly after, the two of them were photographed outside an A-list Hollywood restaurant named Catch. 

Matt Law — Bruno Tonioli's alleged partner (Source: Instagram)
If the outlet is to be believed, the two of them were out on a dinner date. 
Although Law denied the dating rumors and claimed that the two of them were just good friends, the outlet supposedly got in contact with his friends who claimed otherwise. 
Apparently, the two hit it off immediately after meeting on a summer holiday in Mykonos. 
The friend also confirmed that the two of them were "having a lot of fun and not thinking about the future," suggesting that the relationship wasn't that serious. Still, they had their hopes up. 
Bruno Tonioli Kissed Matt Law Goodnight
A couple of months after the outlet published their report, Dailymail got their hands on photos of Tonioli kissing Law. 
The publication revealed that the photos were taken after the couple visited the Sadler's Wells Theatre. Cameras caught Tonioli and his partner leaving the venue together. 
They were accompanied by AJ Pritchard, who Bruno happily posed with for the cameras, as well as Jackie St. Claire, alongside a bunch of other friends. 
The group attended the dance together and later stopped for a chat outside the theatre. Then, when the time came to part ways, Tonioli hugged Law and sent him off with a goodnight kiss. 
Well, as if that wasn't enough, earlier that same year, Tonioli missed the first-ever episode of Strictly Come Dancing in 13 years, and that very night he was seen partying with Law.
That being said, there was another romance rumor about Tonioli looming on the horizon. 
Is Bruno Tonioli Dating Jason Schanne?
As per reports published by Hello Magazine in 2021, the Strictly Come Dancing judge has been in a long-term relationship with partner Jason Schanne. 
The outlet reported that the couple has been dating since all the way back in 2010, which suggests that their relationship is over a decade long as of this writing. 
Not just that, the publication claimed that the two of them had a committed ceremony two years after they started dating, i.e., in 2012.
The ceremony was said to have been attended by celebrities including Perez Hilton and Johnny Weir. 
Although the report suggested that Schanne had been a committed partner to Tonioli for a long time, the publication failed to present citations for public sightings and/or close sources to cement their claim. 
Hence, taking this rumor with a pinch of salt is recommended.