Who Is TikTok's brookmacklin213? Controversial Viral Videos Explained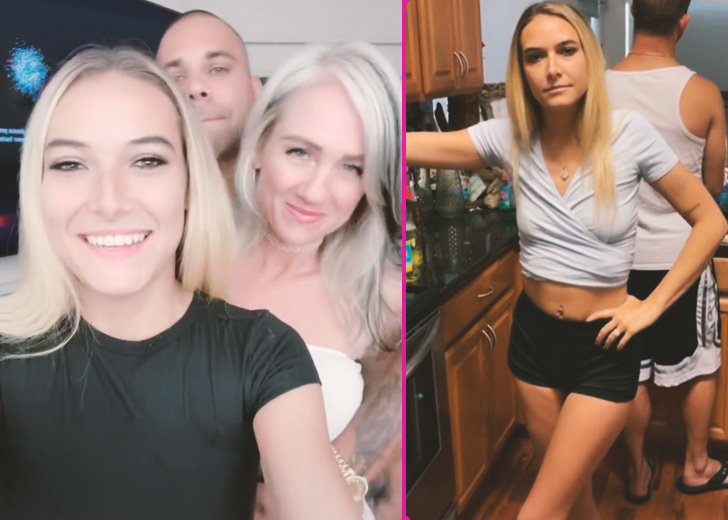 People share many things with their family members, like love and laughter or physical items like books. But would you share your husband?
That is precisely what, or rather who, a TikTok user is sharing with her mother and little sister.
Brook Maklin, whose real name is Madi Brooks, is a self-described swinger. She shared the startling details about her personal life and marriage to her TikTok viewers under the username brookmacklin213. 
Madi Brooks' Viral TikTok Videos
In one of her viral videos, she revealed that she lets her husband sleep with her mother and sister. Speaking in the video, Brooks said, "This is my mom, yeah I let my hubby have her a couple of times a week, yeah I'm that kind of wife."
The video was captioned, "My life don't judge #swingerlifestyle."
This is because both Madi, her mum, and her husband are swingers, which means that they are in open relationships, and hook up with other people in relationships at swinging parties and events. The video has been viewed over five million times at the time of this writing. 
TikTok users have swarmed the comment section leaving over 3400 comments. Most of them seem outraged and confused, with one user writing, "you're that kind of wife, so he gets to sleep with who he wants. I say you're a doormat kind of wife." 
Another TikTok user wrote, "what happens if 1 gets pregnant... you'll have a brother, sister, nephew or niece but also stepchild." But that's not all. In another video, Brooks admitted that she let her husband "play" with her sister sometimes. 
She explained, "You wanna know how I keep my man happy? I let him play with my little sister."
It appears that this is her second account, as this is not the first time this controversy was reported on. Previously she had a TikTok under the username milliesellers411, which The Sun reported a few months back. 
What Is 'Swinging?'
As outraged and confused as users are, some are convinced that the family and their unique arrangement is not defined as swinging. One user commented. "I don't think this is what being a swinger means. This is more poly..something, multiple partner things."
For those not aware, swingers are married couples or individuals who decide to have an open relationship with other people and therefore seek and enjoy sexual experiences with other couples or individuals. These swingers usually attend the New Society for Wellness (NSFW), a private club for the adventurous.
But they have no intentions of sleeping with other people they meet at the club. Instead, they attend these parties with a couple they want to have sex with.
While many confuse it with polyamorous, Daniel Saynt, founder and chief conspirator of NSFW, claims that swingers aren't looking to have multiple romantic partners but are usually looking for physical intimacy with limited or no strings attached.
Saynt also claims that this lifestyle is more common than you think.