Brooklyn of Brooklyn and Bailey McKnight Plans for Wedding Following Engagement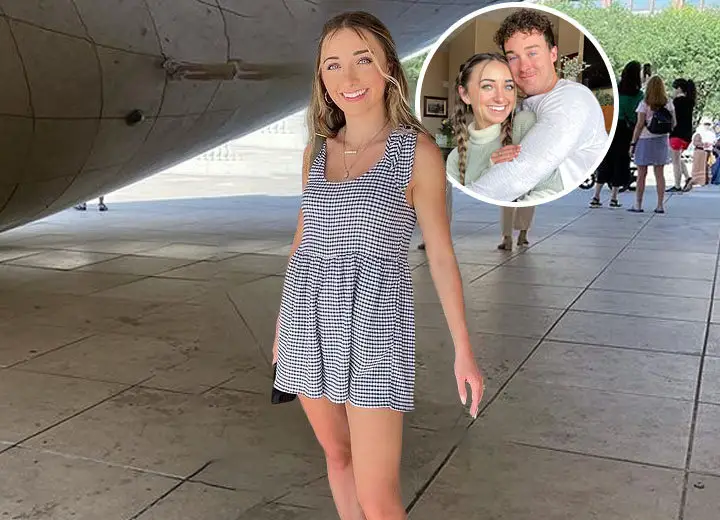 Twin YouTube stars Brooklyn and Bailey McKnight started appearing on YouTube in 2009 after appearing as models on their mother's hair styling channel. 
By 2013, they had launched their own channel, and two years later, Business Insider had listed them as one of the 13 up-and-coming YouTube stars to follow.
The twins make videos about lifestyle, makeup, clothing, and other similar topics and share everything about their lives with their fans. 
They even filmed a series called 10 Dates in 10 Days in August 2020 to find Brooklyn a boyfriend. 
Like the title suggests, Brooklyn went on ten different dates with ten different guys. At the end of the series, she chose Brooks Oberhansley because of their instantaneous chemistry. 
The YouTube star and her boyfriend continued dating even after the camera stopped rolling, and it seemed like she had officially found "the one."
Unfortunately, they were not meant to last and called it quits in March 2021. 
Brooklyn McKnight and Her New Boyfriend Got Engaged
But Brooklyn did not have to stay single for long, as fate had other plans. After her breakup, she reconnected with Dakota Blackburn, date number seven from her dating series. 
The duo went to Top Golf on their first date, had dinner, and hung out with some of Dakota's friends. They described their date as a "really fun day" and spent 12 hours together. 
They began dating in June 2021. Less than a year later, her boyfriend popped the question, and she said yes.
Brooklyn made the exciting announcement on Instagram alongside pictures of the romantic proposal on a boat.
"A dream come true," she captioned the photos. In a separate Instagram story, she revealed she let her boyfriend turned fiancé pick this ring by himself after sending inspiration pictures of what she liked. 
She then thanked the James Allen team for helping Blackburn find the right ring,
Brooklyn has uploaded a vlog of her engagement and spilled the details of how the special day came about on YouTube for those interested. 
Brooklyn McKnight on Her Wedding
Since getting engaged, the couple has been planning their wedding. On June 2, 2022, they shared some of their plans for their special day with their fans. 

Brooklyn McKnight and her boyfriend turned fiancé shared details of their upcoming wedding. (Source: YouTube)
They confirmed that the wedding was happening in 2022 but did not reveal the date. 
Brooklyn had already visioned what her wedding would be like at 13 and noted it had not changed even as an adult. 
And without giving away too much, they said they were having an outdoor wedding at the California Redwoods and going for a "dark green and muddy brown-green" color scheme to stay on theme.
While they had already planned many aspects of their wedding, Brooklyn revealed they still needed to finalize a few things. Thankfully she had a wedding planner and her already married twin to help her out. 
The couple closed out the video by saying they might reveal more details in another video.