The Love Story of WWE's Power Couple Brock Lesnar and Sable Lesnar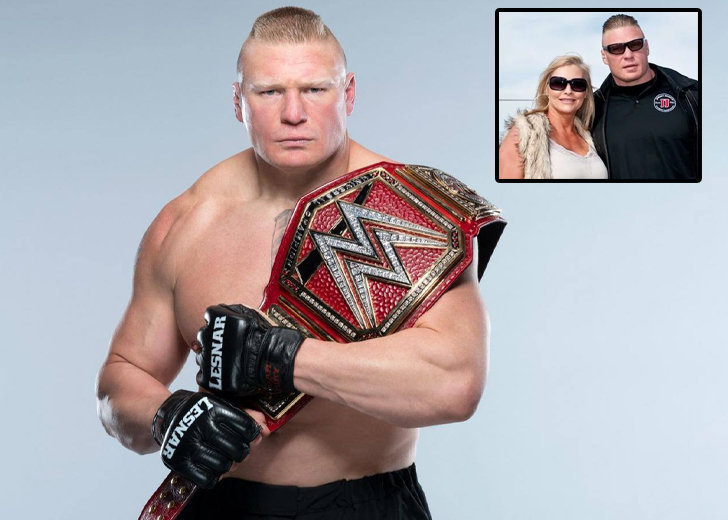 When one hears the phrase "WWE power couple," Triple H and Stephanie McMahon come to mind. 
But beyond the make-believe that transpires in the ring, there was another couple contending for the title — Brock Lesnar and his wife, Sable Lesnar. 
A lady reclaiming a throne once hers, a man quickly climbing ranks until the two of them met at the top. 
Brock Lesnar's Wife Ruled WWF Long before He Did
While Brock commands an enviable fandom today, when his wife was ruling the ring, the bloke was still in college. 
Of course, he was an athlete still. He was attending the University of Minnesota, where he was a standout two-sport athlete. 
As per Sportskeeda, he was well underway to becoming a two-time All-American wrestler. Brock completed his college years with a four-year collegiate record of 106 wins, with only five losses.
Sable Lesnar's Falling out with WWF
Meanwhile, Sable was having a rough time in her career. 
She had worked her way to be one of the best-known female wrestlers and captured the WWF Women's Championship at Survivor Series.
The victory had earned her a spot as a cover girl for Playboy. 
However, the spread was shortly followed by a lawsuit, one that Sable had filed against WWF, alleging the company of foul work practices, including sexual harassment.

Brock Lesnar and his wife Sable Lesnar in the ring (Source: Instagram)
She went on to sue the WWE for 110 million dollars in a suit claiming she was being ordered to do things against her will, such as removing her top for a particular storyline.
The suit was settled out of court, and not much else is known to the public. However, one this was certain, Sable was out. 
A Romance Meant to Be
For the next three years or so, Brock was acing the show as the producers were making him into the superstar that everyone knows and loves today, but not quite there yet.
Right then, on April 3, 2003, saw the woman who would be his wife return to reclaim the throne that she once commanded. At the time, Torrie Wilson was the top lady in the company.
All the stars were perfectly aligned, it seems, because right around this time, Sable's relationship with her then-husband, former wrestler Marc Mero was taking a nosedive. 
Perhaps the romance always meant to be, Brock and Sable began seeing one another. 
While there is no official word on when the romance between Brock and his wife began and took shape, it is for certain that it was when Sable was still married. 
Sable was officially divorced from Mero in 2004, which was also when her relationship with Lesnar became more public. 
Mero would later reveal that the marriage was essentially hollow when Sable and Brock were hitting it off. 
Sable also walked out of WWE in mid-August 2004, and Brock went to Japan to compete in a wrestling championship there. 
While Brock went on to compete in a bunch of different championships in the years to come, he didn't wait long to get married to the woman of his dreams. 
Brock and Sable officially tied the knot on May 6, 2006, and it looks like they're living their happily ever after with their five kids. 
Sable came into the relationship with a daughter, Mariah, which she had with her first husband. 
Brock had twins prior to meeting Sable, Brock Jr., and Mya Lyn. Together, Brock and Sable have had two sons: Turk and Duke.