Brittany Daniel Says She's Grateful That She Hit On Her Husband When They First Met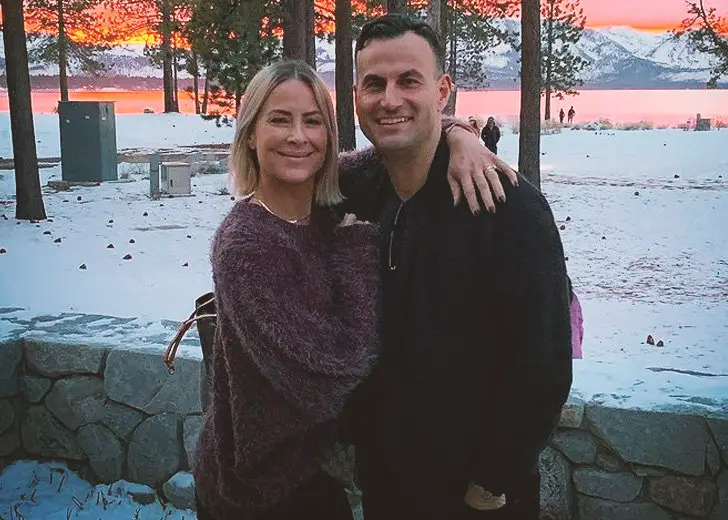 Brittany Daniel met her husband at a bar back in 2016. 
Five years fast forward to the future, and they share a beautiful daughter, Hope Rose Touni, through surrogacy. 
Daniel found her husband unprecedentedly and had little to no idea about him when they met for the first time. 
How Brittany Daniel Met Her Husband
During their conversation with People in 2017, Daniel and her husband revealed insights into how they met and their relationship evolved through time. 
Although she claimed to be quite a shy person, Daniel was the first to initiate the conversation with her now-husband, Adam Touni. 
She credits the Uber driver who recommended her the place for setting her with her future husband.
She said, "We were just out when I was out with my girlfriends and I saw Adam across the bar and I thought, 'Oh, he is so cute.'"
Touni revealed that it was Daniel who hit on him first. 
"It's actually true," Daniel admitted. "I did hit on him!"
How a Painting Saved Their Relationship
The Sweet Valley star knew that Touni was "The One" for her from their first date.
But it was when she visited him in Palo Alto and saw a painting on his home that profoundly touched her heart and assured her he was her soulmate.
There was a painting over his bed in his bedroom of a little girl reaching for the balloon floating away, under which laid these five words: "There will always be hope." 
"I was like, 'Who is this man that has such a sensitive painting over his bed?'" explained Daniel. 
"I remember texting my best girlfriend and I was like, 'I feel like this is a sign.'"
As someone who had gone through serious health challenges and survived cancer, it felt like the painting was a sign for her to dive deeper into her relationship with Touni. 
Daniel and Touni Recently Welcomed Their First Child
A few months into the relationship, the couple drove to the Marin Headlands, where Touni went down on his knees to propose to Daniel. 
Daniel immediately said "Yes" as they got their blessing from the beautiful scenery of the bay and the Golden Gate Bridge. 
On Saturday, July 5, 2017, the couple exchanged their vows at The Carondelet House in downtown Los Angeles.
The ceremony housed 150 of their closest friends and family, including Daniel's castmates from BET's The Game.
Four years later, on October 24, 2021, the actress, 45, and her husband welcomed their first child, Hope Rose Touni, through surrogacy.
Daniel took it to her Instagram and posted a sweet picture with her husband holding their baby in his arms. 
She captioned the post, "Our hearts are bursting with joy. It's been a long road to get here, but we always remained hopeful that we would one day become parents."
The duo revealed their baby was born at 7:11 a.m. and weighed 7.3 pounds.