Alex Roe Is Reportedly Engaged to His Soon-to-Be Wife Monica Noonan
Alex Roe's alleged romance with Monica Noonan came to light in 2018!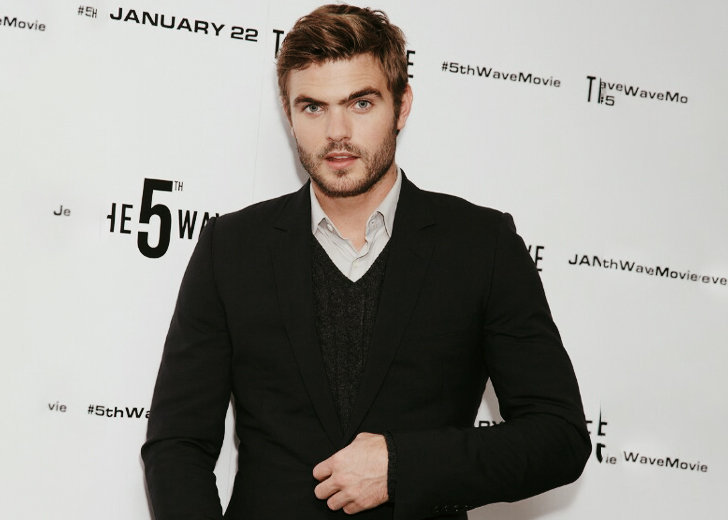 British actor Alex Roe, born on June 18, 1990, rose to fame when he starred in 2016's sci-fi action film The Fifth Wave. After the initial success, he immediately rode the wave and landed the male lead role in a horror-thriller film, The Ring, in 2017.
But despite his huge popularity, Roe has managed to stay under the radar most of his career as an actor. And he prefers it that way.
The Siren star also rarely reveals information about his personal life. Even his social media has limited pictures of his family, let alone romantic relationships.
However, his fans have collected pieces of evidence throughout the years, and they have spoken on the actor's behalf about his love life.
Roe Is Reportedly Dating Monica Noonan
Before Roe hit it big in the movies, he was spotted hand-in-hand with Olivia Cooke in August 2014.
The English couple was headed for the Arctic Monkeys concert that very night. But whether that ordeal was just a date or a long-term relationship is uncertain.
They are not in a relationship as of current. Cooke is well known for her roles in the series Bates Motel and miniseries Vanity Fair.
Fast forward to October 2018, and Roe was linked with a woman named Monica Noonan.
When the TV series Siren launched a Twitter contest, #SirenContest, Roe, and Noonan's picture together was brought to light. 
& the contest winner is...........Monica Noonan. Well what do you know, Alex Roe's girlfriend Monica is the contact winner! Who'd have thunk it? pic.twitter.com/uiP0FLz9KO — TheTruthFinder (@TheTrut29028238) October 15, 2018
In November 2019, a fan claimed on Married Celebrity's comment section that Roe and Noonan were still dating and lived together in Vancouver, Canada.
The comment also stated that they were filming the season 3 finale of Siren.

A fan comment claiming Alex Roe and Monica Noonan are soon to be married. (Source: MarriedCelebrity)
Now, while Roe has not talked of his married life, there have been speculations that he has been engaged to Noonan, his to-be wife.
In December 2019, another fan commented on one of Roe's fan Instagram pages, which suggested that Roe and Noonan were engaged.

A fan comment asking whether Alex Roe and Monica Noonan are engaged. (Source: Instagram)
With the given information, the actor's fans assume that he is with Noonan and might get married to her in the future. But the details cannot be stated as true until the actor or any verified sources confirms them.
Roe Denies Rumors of Romance with Co-star
Roe's debut film, The Fifth Wave, was shot in Atlanta, and most of his scenes were with his co-star Chloë Grace Moretz.
Speaking to Evening Standard in June 2018, the actor talked about his chemistry with his co-star and addressed the rumors of them being in a relationship.
He shared that he and Moretz became hit it off right from the start, and since her family was from Atlanta, he even went to her house for Thanksgiving.
It can go either way with a co-star — sometimes people just hate each other but luckily Chloë and I really hit it off.
Addressing the rumors of his romance with Moretz, he stated that the two were close friends and are usually centered around their works. He also said that he was happily single at the time.
But Roe also mentioned that if someone special comes along his way, he would surely be interested in her.
"That's not to say if someone amazing came along I wouldn't be interested," he said.