Does Brittany Bell Have a Husband? Inside Her Personal Life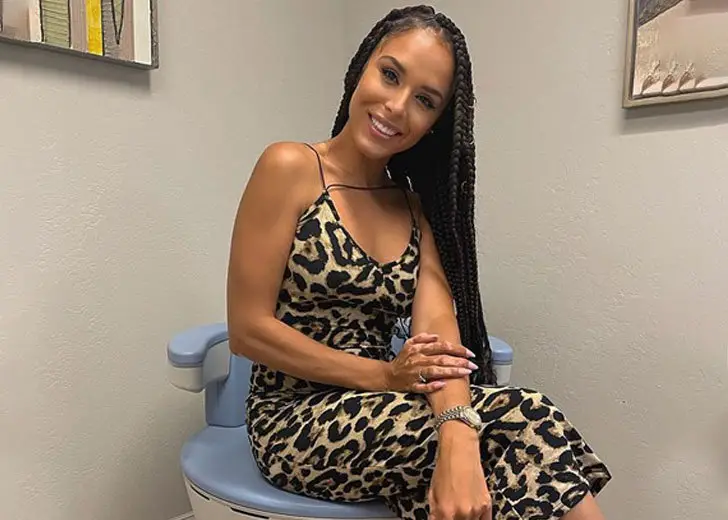 Nick Cannon has been practically raining headlines this year, and with him, Brittany Bell made quite a few for herself. 
Bell is the mother of two of Cannon's kids and a proud one at that.
With the rapper making headlines for his controversial choice to have four children with three different women between December 2020 and June 2021, fans are also curious if he and Bell took their relationship to the next level. 
They've been wondering if Bell and Canon had a wedding, or maybe things changed, and Bell has another husband. Bell and Cannon were obviously not in an exclusive relationship. 
Is Nick Cannon Brittany Bell's Husband?
Bell has been in a relationship with Cannon since before 2017. As reported by The Sun, Bell met the father of seven sometime in 2015. 
That being said, their relationship was not a smooth sailing one. The couple has always been in an on-and-off relationship. Cannon has never been Bell's husband.  
Their firstborn son, Golden "Sagon" Cannon, was born when they were on a break back in 2017. 
Again, they were supposedly broken up but were still spotted walking out of a restaurant in Malibu, California, hand-in-hand, on November 9, 2020. They were out celebrating Bell's 33rd birthday. 
In December 2020, Bell and Cannon became parents once more when she gave birth to their beautiful baby daughter, Powerful Queen Cannon. 
Brittany Bell & Nick Cannon Welcome Baby Girl
On December 26, 2020, the former Miss Arizona put up a celebratory post announcing the arrival of her little angel.
The series of pictures began with Bell and her ex-boyfriend Cannon beaming radiant smiles at the camera, while the mother of two held each of her children on either side.
The comedian was dressed as Santa Claus, the baby mama in a red-black checkered shirt, and the kids in white outfits.
The second snap saw the new parents dressed in their PJs, holding their daughter, and posing for the camera.
The following two pictures saw the baby daddy spending time with his newborn daughter. 
Brittany Bell Said Nick Cannon Was Her Rock
In the captions, the former NBA dancer informed her fans that she had been blessed with a baby girl just before Christmas. She introduced her daughter as Powerful Queen Cannon. 
While there was so much more that she wanted to share with the fans, she boiled her thoughts down to appreciate her baby daddy. 
"All I can say is that Nick was my rock through the most intense yet empowering natural water birth. It was nothing but POWERFUL," she wrote before wishing her fans a Merry Christmas and thanking God. 
Bell had announced the impending arrival of her baby girl back in June 2020. She did so with a snap of her son, dressed in a Spiderman costume with a twist. 
Golden's version of the Spiderman costume had a cape, and the pop text on his cape read "Big Brother." 
Of course, that could only mean one thing. Bell kept the caption short. She just shared that she was happy.