'Teen Mom: Young and Pregnant' Star Brianna Jaramillo Once Had a New Boyfriend after Her Break up from Danae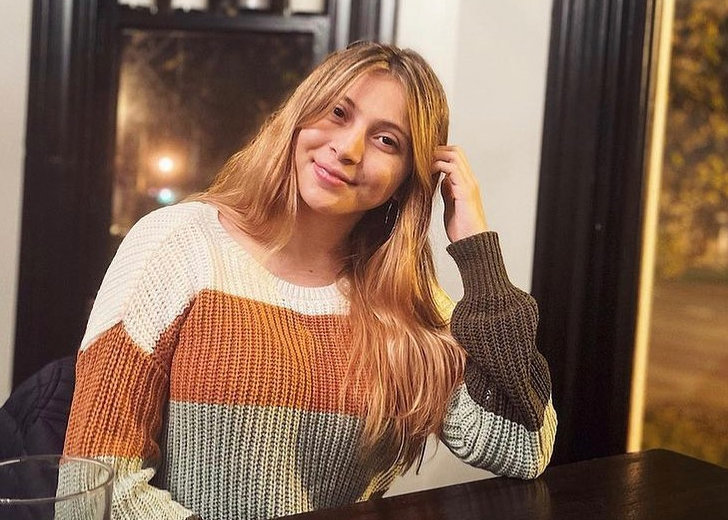 Teen Mom: Young and Pregnant Mom documented Brianna Jaramillo's journey through pregnancy and motherhood.
During her time on the show, she and her then-boyfriend, Danae Hudson, were incredibly close. In fact, her son's name, Braeson, was selected by Danae. 
Unfortunately, their relationship did not last long, and they separated shortly after the birth of her son.
Jaramillo has since gotten into other relationships, some of which have been shown in episodes of Teen Mom: Young and Pregnant.
Brianna Jaramillo and New Boyfriend
Following her split from Danae, Jaramillo moved on with a new boyfriend, Robert Reams.
While it's not known how they got together, they started dating somewhere around January 2018.
Immediately after the two started dating, Reams acted as a father figure for Braeson. He would often make posts about the three of them and express his love for Braeson in the captions.
Jaramillo also made a post where she thanked Reams for all he had done.
"I haven't made a post about this handsome guy in a while," she wrote in the caption.
"We are still going strong. Things have been tough and stressful with this trip and I am so thankful to have @robert_reams to help me take it day by day. Thank you baby. I love you so much."
People started speculating that the two were no longer together after Reams posted a broken heart emoji next to the word "goodnight." He later followed up with a crying face emoji.
Neither of the two confirmed then that they had split. However, Jaramillo later removed all her posts containing Reams from her Instagram.
Brianna Jaramillo Relationships
After Jaramillo split from Reams, she started dating her new boyfriend, Jaden.
The two met through Tinder. Initially, he was living in Texas, but he later moved to Portland because marijuana is legal in the latter city.
Following their first date, Jaramillo and Jaden went on a few more dates. They made their relationship official in the February 4, 2020, episode of Teen Mom: Young and Pregnant.
Jaden moved into Jaramillo's family home after they made their relationship official. A later episode of the show covered Jaramillo's fight with her mother and sister because they did not want Jaden to accompany them to the beach to celebrate Braeson's birthday.
"I thought we were going to get some good family time together without him," Jaramillo's mom said. "We haven't had that at all."
Jaramillo and Jaden split shortly afterward because she had a problem with him talking to his ex. He had separated from his ex two weeks prior to getting together with Jaramillo.
The reality star started other relationships but kept them relatively private. In January 2021, she responded to a question from a fan about her relationship with her new boyfriend.

Brianna Jaramillo responds to a question about her new boyfriend (Source: Instagram)
"No new man," she wrote, followed by a shrug and tears of joy emoji.
She then wrote "cheated" below her answer, revealing the reason the relationship did not work out.
Jaramillo had also attempted to get back together with Danae during the reality show's finale in 2020. However, Danae wasn't interested in her suggestion.