Bret Michaels Proud of Daughters Following Their Dreams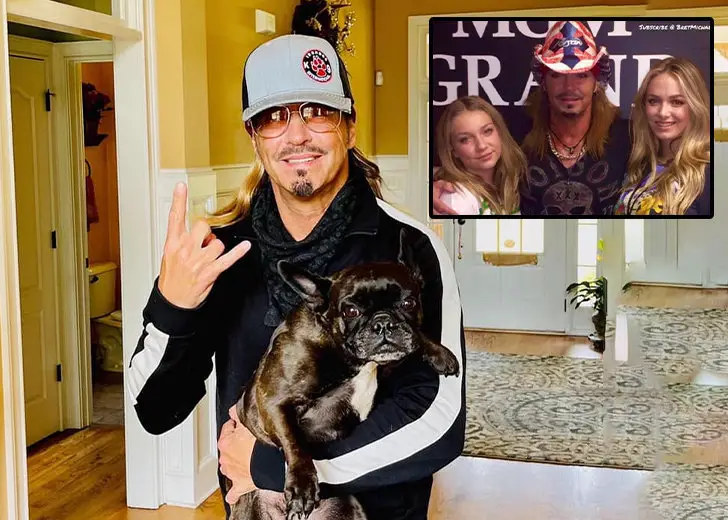 Bret Michaels is very supportive of his children. The singer often takes to Instagram to talk about how proud he is of his two daughters.
In October 2021, Michaels posted pictures of his daughter Jorja and Raine while writing about how pleased he was that his daughters were pursuing their dreams. 
Jorja is following in her father's footsteps and is an aspiring songwriter on top of being a model.
As for Raine, she is a model who was among the six finalists in the 2019 Sports Illustrated Swimsuit model search competition.
Michaels also introduced her as a "soon to be sports broadcaster" in one of his Instagram posts.
Bret Michaels Supportive of his Daughters
Michaels isn't shy of expressing his love for his children, and his Instagram is filled with posts about his daughters.
The singer was incredibly supportive of his two girls, and Raine spoke about it when talking to Sports Illustrated.
She shared that Michaels could not have been more supportive about her decision to be a swimsuit model.
I could not have gotten a more supportive or amazing dad when it comes to modeling bikinis. He wants me to succeed and he doesn't view it as sexy pictures but rather as me making my dreams come true which makes him so proud of me.
Raine's mother, Kristi Lynn Gibson, was similarly on board with the idea as Gibson used to be a model herself.
On top of supporting her, Raine shared that her mother acted as her momager/stylist/personal assistant throughout the Sports Illustrated Swimsuit model search.
Similarly, Michaels has also been supportive of his daughter Jorja. He previously described Jorja as an "amazing songwriter" when she was still 13 years old.
The singer dedicated an Instagram post to Jorja to show his appreciation.
"So incredibly proud of @jorjamichaels - from her unbroken spirit, to her songwriting, to her continuous love & charitable work for diabetes & animals," he wrote while posting a picture of his daughter.
Bret Michaels Wrote Songs about Daughters
Given his frequent posts regarding his girls, it's clear how much he loves them. But aside from dedicating Instagram posts to them, Michaels has also written songs about them.
His 2017 song 'Jorja Bleu' was written for his daughter Jorja. Michaels shared that he wrote it spontaneously while on the road. 
Michaels' 2019 song 'Unbroken' was co-written by him alongside Jorja. He explains that the song is about triumph over tragedy and was inspired by his battle with diabetes.

Jorja Michaels and Raine Michaels (Source: Instagram)
Michaels has been a Type 1 diabetic his whole life, and he does five injections a day. He hoped that the song would help people face adversity and find a positive way to keep moving forward.
Similarly, the singer's 2003 song 'Raine' from his Songs of Life album was inspired by Raine.
When talking to Billboard, Michaels shared that Jorja had a lot in common with him, describing her as having a "road-dog personality" like him. As for Raine, the singer noted her to be more of an old soul.