Is Brent Smith's Baby Mama Ashley His Wife now? Everthing We know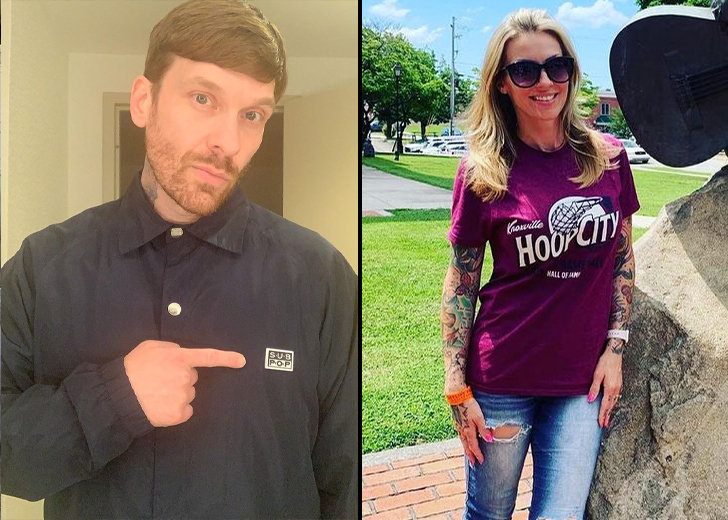 Brent Smith, renowned as the lead vocalist of the rock band Shinedown, shares a son, Lyric Santana Smith, with Ashley Smith Marshall.
The singer was also once engaged to his baby mama, but they later ended their engagement.
Smith has remained very private about his relationship status, and it is unclear if he is married to a wife, dating a girlfriend, or still single.
Meanwhile, there are also rumors that Smith and Marshall rekindled their romance and secretly married each other.
The rumors swirled around the internet based on the singer's social media activity, as he often posts about his alleged ex-partner.
Brent Smith Often Praises Ashley Smith Marshall
Various rumors of Marshall being Smith's wife have swirled around the internet based on the 'Simple Man' singer's Instagram activities.
For instance, he grammed a series of Marshall's pictures — including a few of them together — in June 2020, saying that he was proud of her.
He continued to write, "I am so #inspired by you... I am so #thankful for you... I am so #blessed and #honored to know you @blondevol12 #4:03 #july1 #5yrsandcounting #ashley #mama #bestfriend #loveandrespect," while adding a kiss emoji in the end.
Similarly, Smith had dedicated another post to Marshall on 2018's Mother's Day, writing:
Happy Mother's Day to the most remarkable woman I know. I hope today, and everyday you are celebrated. For your love, courage, patience, and understanding. Thank you for being who you are, and inspiring all of us around you.
"Refreshing to see a man that doesn't bad mouth the mother of their child once they have separated. You're a beautiful man with a beautiful heart," his follower even praised him for respecting Marshall.

Brent Smith with his rumored wife and baby mama Ashley Smith Marshall. (Photo: Instagram)
Another congratulated the pair with "Happy anniversary," in one of his earlier posts, presumably thinking Marshall was Smith's wife, and that was their anniversary post.
Is Ashley Smith Marshall Really Brent Smith's Wife Now?
Despite rumors of them being together and married, Smith and Marshall have not addressed the topic.
But there have been a few instances in the past when the 'Cut the Cord' singer implied he was a single man — and had no wife.
Smith stated he was single via a tweet in February 2016 while responding to a fan who asked him if he was married at that time.
Likewise, during a December 2018 interview with Celebmix, he again clarified that he was single at the time "because I'm on the road all the time" with his band.
The famed singer then said that he and his son's mom were "really really good friends" even though they were no longer together.
He also added that the pair have respect for each other, and she knew he wanted their son to have a good upbringing.

A throwback picture of Brent Smith and Ashley Smith Marshall when she was pregnant with his baby. (Photo: Instagram)
"I want him to have an upbringing that is healthy, not only physically and mentally but where he is not pigeonholed into one particular group because of who his dad is," he concluded.
Marshall has kept the singer's last name and goes by 'Ashley Smith-Marshall' on Instagram. Because of that, people speculate she is the singer's wife but secretly.
But she also acknowledged, like Smith in the mentioned interview, that she and her alleged ex-partner were together as co-parents.
She did that while thanking a fan in a comment section of Smith's June 2020 post for saying kind words about her and Smith's relationship. 
The fan had specifically applauded the couple for raising their son with great maturity as co-parents after their split.
Smith and Marshall had not married in the past but stayed together as parents to their son. However, their relationship status remains unknown at present since no update about their relationship has been made public.