Who Is Brenda Vaccaro's Spouse? Inside Her Relationship History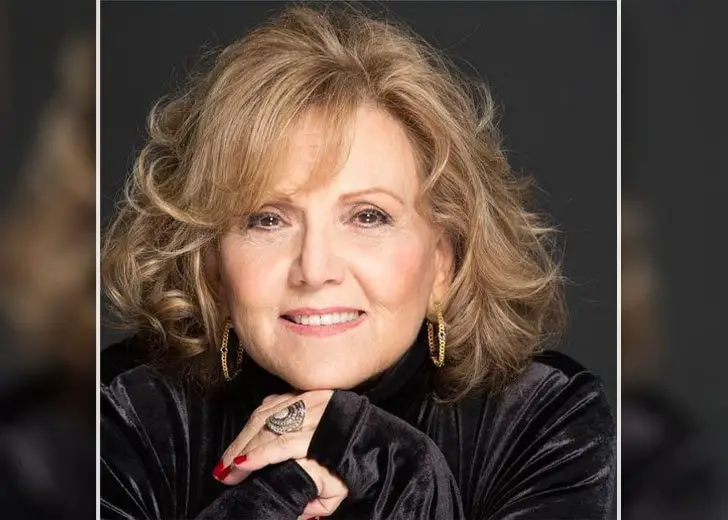 Actress Brenda Vaccaro has long been married to her husband, Guy Hector. Vaccaro and her spouse tied their knot in 1986.
In Normandy, France, Hector was born to a French mother and Sicilian father. He is a known Real Estate professional presently operating in the United States.
Getting to Know Brenda Vaccaro's Spouse Guy Hector
According to The Art House Global, an eighteen-year-old Hector moved to Paris to fulfill his dreams of making a career in modeling. 
And the Frenchman's life ventures turned out quite successful.
During his career as a model, Hector made trips to London, Rome, Athens, and other cities of Europe, exploring the world of art and photography.
He also used his time exploring the great museums, galleries, and historical monuments of Europe.
While doing so, he interacted with local artists and owners of various art galleries.
Later, his love for curated art shows inspired Hector to present curated shows to art lovers in Los Angeles.     
Hector moved to the United States in 1981 and started working in the entertainment industry notably in the film development sector.
While in Hollywood, Hector was also actively working as a manager for famous actors and entertainers.
Till the time in his life and career, he wasn't into the housing and real estate business.
Hector gradually developed a taste for it after realizing the potential for luxury housing in the greater Los Angeles region.
Vaccaro's spouse is an Affiliate Agent with well-known real estate company Ernie Carswell and Associates. 
Additionally, he is the owner of the Los Angeles-based artist representative agency The Art House.
Brenda Vaccaro's Relationship Timeline
Before her wedding with her current spouse Hector, the actress was married multiple times.
As per Closer Weekly, Vaccaro was married to Martin Fried in 1961, William Bishop in 1977, and Charles Cannizzaro in 1981 during various time-period in her life.
Additionally, she lived with acclaimed actor Michael Douglas for seven years in the 70s.
In Vaccaro's words, she almost married Douglas but opted not to do so during those years they spent together as a couple.
"He was a great guy and I loved him, but I did not want to marry him," the actress told Closer.
But, eventually, Vaccaro and Douglas decided to have a "hippie wedding" at her agent's house.
Later, the ex-couple opted to make their marriage official with a formal ceremony. But unfortunately, Vaccaro backed out at the last minute.
The reason for her late change in the decision was her love affair with actor Don Stroud with whom Vaccaro was "madly in love."
As per the actress, her connection with Stroud was a "really strong" one. 
In the said interview, Vaccaro admitted regretting her decision to leave Douglas.
At present, she is reported to be happily married to Hector, whom she met when he visited the actress's house in relation to a charity event.
Her relationship with her spouse Hector started as a "great friendship."
But after taking a "great road trip," to Northern California, the couple became fixated on getting married to each other.