Meet Brandon Thomas Lee's Model Girlfriend Lily Easton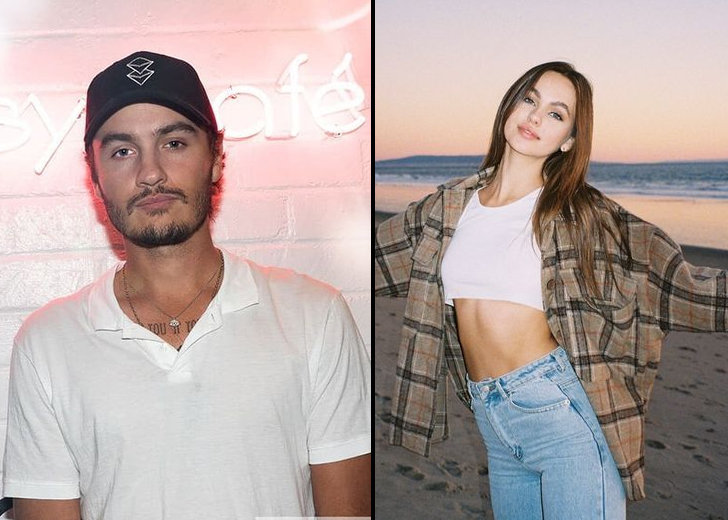 Brandon Thomas Lee is presently dating his girlfriend, Lily Easton.
In November 2021, the actor was spotted with his new love interest during his launch party for Swingers Club in Los Angeles, which seemingly confirmed their relationship.
Easton was pictured with the actor's family, including his father, actor Tommy Lee, and mother, Pamela Anderson, during the event.
Lee was previously in a relationship with model Daniella Beckerman.
Getting to Know Brandon Thomas Lee's Girlfriend
Lee's girlfriend is Australian who grew up in a small town called Gatton, in Queensland.
As of this writing, Easton is twenty-one years old and currently lives in Los Angeles after moving there four years ago.
She comes from a family of six, including her parents and three siblings. Easton has an elder sister and two elder brothers.
As an aspiring model, Easton moved to L.A. to further her career in modeling.

Brandon Thomas Lee's girlfriend Lily Easton poses with a flower. (Photo Credit: Instagram)
Her career in modeling started at the age of fifteen, after being scouted by Busy Models on the Gold Coast.
During a Q&A video posted by Easton on June 6, 2021, she revealed the agency spotted her with the help of her Instagram account.
And soon after, she was offered her first job in modeling. However, Easton wouldn't start her professional career until she was sixteen.
In addition, she would also leave her town to make occasional travels to Sydney, where she was engaged in multiple jobs.
At the time, her school education was still ongoing, which meant she could not work full time.
Easton initially visited Los Angeles in June 2016 after getting an offer from a Los Angeles-based modeling agency. 
However, her time in California was short-lived as she went back to Australia after modeling for a month.
Easton revealed that her working experience in California as a full-time model made her obsessed with modeling.
"I felt so passionate about fulfilling these dreams that I had. I knew that was what I wanted to do," shared the model.
Upon her return to Australia, Easton embarked on a journey to South Korea, where she worked for three months as a full-time professional model.
But she went back to L.A. after completing her high school in Australia.
Brandon Thomas Lee's Relationship with Former Girlfriend
Lee was first spotted with Beckerman during the former couple's outing in Lake Tahoe, located in Sierra, Nevada, in February 2021.
The actor was at the location to film the new season of his MTV Show The Hills: New Beginnings.
The ex-couple was initially seen walking down the mountain arm-in-arm. Later, Lee was pictured enjoying the snow with Beckerman sitting on his lap.
On top of that, the Instagram model later shared kissing photographs of the two on her social media, seemingly confirming their relationship.
But unfortunately, in May 2021, Lee spoke with ET Canada, revealing he'd broken up with Beckerman.
He mentioned that the new season of his show would be an awkward watch since he was single after the break up.