Brandon Fugal's Wife Has Always Been Supportive of His Career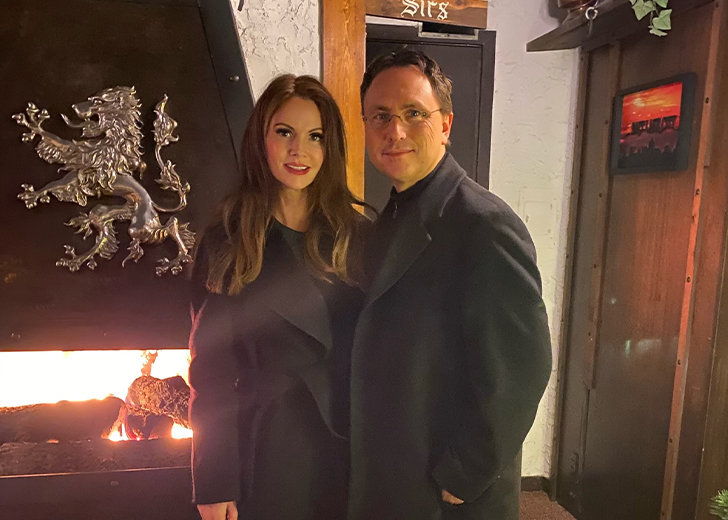 Brandon Fugal, the owner of Skinwalker Ranch, is a commercial real estate icon. 
Fugal launched The Secret of Skinwalker Ranch series and premiered through the History Channel in March 2020.
The show featured a team of scientists who conducted a thorough search of the 512-acre property in Utah's Uinta Basin.
Skinwalker Ranch and its surrounding areas have been referred to as "UFO Alley" since the 1950s. The series explained the scientists' attempts to find out more about the strange and paranormal mysteries.
He established his company when he was 25. It became the number on commercial real estate firm in the Intermountain West. In 2018, he merged his firm with Colliers International and locally served as its chair. 
He said he had the best partners and team that made his work easier.
But he also said his wife is his biggest hype-woman. She had been the most patient and supportive partner who always motivated him.
Fugal and his wife, Kristen McCarty Fugal, have dedicated themselves to the community and are recognized as philanthropists. 
Brandon Fugal has led multiple projects like Thanksgiving Park, Valley Grove, Traverse Mountain, and University Place and worked locally for Xactware, Jive communications, and many more. 
Brandon Fugal and His Wife, Kristen Fugal
Fugal likes to live a low-profile life, and there is not much information about how and when he met his wife.
But a Facebook post depicts the two as a loving and happy couple. The couple shares two kids. 
Along with her husband, she is also serving the community by making charities and conducting various awareness programs.
As per her Facebook post on November 30, 2020, the couple was raising money for a foundation that focused on helping women who were sexually abused. 
On December 23, 2021, Fugal's spouse shared a picture where the two were holding their hands.
His partner looked spectacular in the picture, wearing an off-shoulder white wedding gown, and Fugal looked dapper in his black suit.

Brandon Fugal and Kristen Fugal's wedding photoshoot. (Source: Kristen Fugal's Facebook)
His wife shared the picture and captioned it, "I just now received these… they are so late! Which is weird because I ordered them late. So if it doesn't get to your mailbox before Christmas, here is a preview. Happy Holidays! Love, Brandon & Kristen." 
On September 27, 2020, Fugal's wife shared a picture with Taylor McCarty on National Daughter's Day.
She mentioned, she is blessed to have the most beautiful, brilliant, and hilarious daughter through her caption.
Similarly, on September 29, 2020, Brandon Fugal shared a collage picture of him with his boys, Hunter and Chase, on National Sons Day and said he was very proud of them and he loved them.